Help us stock the items you need
If there is something you require that is not on our site, simply give us a call on 01424 220384 or send us a message via our contact form and we'll do our best to get it added to our online electrical wholesale store.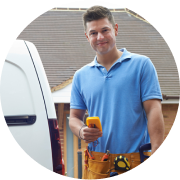 Discover a Wide Range of Wiring Accessories at Electrical2Go
At Electrical2Go, we understand the significance of having dependable and high-quality wiring accessories for your home or office. These accessories are essential for both practical purposes and enhancing the overall appearance. We offer a variety of wiring accessories for all electrical needs. This includes stylish switches and sockets for indoor use, as well as practical solutions for outdoor use.
Our Decorative Switches and Sockets come in a variety of styles and finishes, allowing you to match them with your interior decor. These accessories improve the look of your space, whether it's modern, traditional, or contemporary. From sleek, stainless steel to classic brass finishes, they add a touch of elegance to any room.
The Electric Toothbrush Chargers in our range offer convenience and style for your bathroom setup. Designed to integrate seamlessly with your bathroom's electrical system, these chargers provide a dedicated spot for charging electric toothbrushes, keeping countertops clutter-free and ensuring your toothbrush is always ready for use.
Junction Boxes are an essential component in any electrical installation, providing a secure enclosure for wire connections. They come in various sizes and materials, suitable for different applications, from residential to commercial settings. Junction boxes protect electrical connections from external elements and help prevent electrical hazards.
Our Grid/Data Modules allow for the custom configuration of switches, sockets, and data ports. These are particularly useful in office environments and modern homes where there is a need for flexible and customisable electrical and data access points.
Mounting Boxes are used to install switches and sockets onto walls. They come in different depths to accommodate various types of walls and installations. These boxes ensure that your wiring accessories are securely mounted and have a neat appearance.
Outdoor Switches and Sockets are designed to withstand the elements, making them ideal for gardens, patios, or any external area requiring power. These weatherproof accessories ensure safety and durability, providing a reliable power source for outdoor lighting, tools, or entertainment systems.
Our range of Plastic Switches and Sockets offers a durable and cost-effective solution for everyday electrical needs. Available in various designs, these are easy to clean and maintain, making them a practical choice for both residential and commercial properties.
Highlighting the Top Brands in Wiring Accessories at Electrical2Go
Click
Click is renowned for its innovative approach to wiring accessories. This brand consistently delivers products that combine modern design with practical functionality. Click's range includes everything from sleek, contemporary light switches and sockets to more sophisticated smart home solutions. Their products are known for easy installation and long-lasting durability, making them a favorite among both professionals and DIY enthusiasts.
BG Electrical
BG Electrical offers a comprehensive range of wiring accessories that are both functional and stylish. Known for their reliability and safety, BG Electrical's products include a variety of switches, sockets, and protective devices. Their designs cater to all tastes, ensuring that whether you're looking for something classic or modern, there's a BG Electrical product to fit your needs.
Greenbrook
Greenbrook has established itself as a trusted name in the electrical sector, offering a range of wiring accessories that emphasise both safety and quality. Their product line includes robust timers, controllers, and an array of switches and sockets, all designed to meet the rigorous demands of daily use. Greenbrook's commitment to quality makes their products a smart choice for any electrical project.
Hager
Hager is a brand synonymous with innovation in the field of electrical installations. Their wiring accessories are designed with the user in mind, offering simplicity, efficiency, and elegance. Hager's range includes cutting-edge circuit protection devices, sleek switches, and sockets, all crafted to the highest standards of safety and performance.
Hamilton
Hamilton is a brand celebrated for its high-quality decorative wiring accessories. With a focus on craftsmanship and style, Hamilton offers a range of products that not only provide functionality but also enhance the aesthetic appeal of any space. Their collections feature a variety of finishes and designs, perfect for those who wish to make a statement with their interior choices.
Lutron
Lutron specialises in sophisticated and innovative lighting control systems and wiring accessories. Renowned for their smart lighting solutions, Lutron's products offer energy efficiency and enhanced user control. Their range includes dimmers, sensors, and wireless controls, making them a top pick for those looking to create a smart and responsive home environment.
MK
MK Electric is a household name in the electrical industry, known for its durable and reliable wiring accessories. Their product range covers everything from switches and sockets to cable management solutions, all designed with safety and longevity in mind. MK's products are a staple in both residential and commercial buildings across the UK.
Masterplug
Masterplug is a leader in portable power solutions, offering a wide range of products including extension leads, cable reels, and USB charging solutions. Their products are known for their versatility, safety, and reliability, making them ideal for both indoor and outdoor use.
Wago
Wago is acclaimed for its innovative connection and automation technology. Specialising in electrical connectors, Wago's products stand out for their ease of use and secure connections. Their range is essential for professionals looking for quick and reliable wiring solutions.
Wylex
Wylex is a prominent brand in circuit protection, offering a vast array of consumer units and circuit breakers. Known for their high-quality standards and reliability, Wylex products are essential for ensuring safety in any electrical installation.
Frequently Asked Questions (FAQs)
How do I choose the right wiring accessories for my home?
Consider the style of your room, the type of installation, and the specific functional requirements. Our team can help guide you through our range to find the perfect match for your needs.
Are outdoor switches and sockets weatherproof?
Yes, our outdoor switches and sockets are designed to be weather-resistant, providing safe and durable outdoor power solutions.
Can I install these wiring accessories myself?
While some wiring accessories can be installed by a competent DIYer, we recommend professional installation to ensure safety and compliance with electrical regulations.
Do you offer wiring accessories in different finishes?
Absolutely. We offer a wide range of finishes, including stainless steel, polished chrome, and matte, to match your interior design.
Explore Electrical2Go's extensive range of wiring accessories to find the perfect combination of style, functionality, and safety for your electrical installations. Whether you're upgrading your home or fitting out a commercial property, we have everything you need to complete your project with confidence.
Looking for inspiration or not quite sure what you need? Our friendly sales team is ready and waiting to take your call. Just dial 01424 220384.