Help us stock the items you need
If there is something you require that is not on our site, simply give us a call on 01424 220384 or send us a message via our contact form and we'll do our best to get it added to our online electrical wholesale store.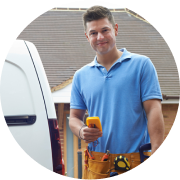 Different Types of Fuse Switches & Switch Fuse Units
At Electrical2Go, we pride ourselves on providing a comprehensive range of fuse switches and switch fuse units tailored to your electrical needs. From ensuring safety to optimising electrical functionality, these devices play a crucial role in every installation.
Fuse Switches:
A fuse switch, often found in electrical consumer units and distribution boards, is a device designed to protect an electrical circuit from overcurrent, which can result from an overload or a short circuit. It is essentially a combination of a switch and a fuse. The fuse breaks the circuit when there is an excessive flow of electricity. This is done to protect the wiring and appliances from getting damaged.
Here's a breakdown of its components:
Switch: Allows manual control to isolate a circuit for maintenance or in case of a fault.
Fuse: A sacrificial device that melts or breaks when the current exceeds a predetermined limit, cutting off the power supply.
Switch Fuse Units:
A switch fuse unit serves a similar purpose but is typically a larger, standalone device used in commercial and industrial settings. It also combines a switch and a fuse but is often used for higher-capacity circuits. The switch fuse unit is housed in a robust enclosure and can be used to control and protect substantial electrical machinery or entire sections of a facility.
Here are its key features:
Isolation: Enables safe isolation of a particular section of an electrical system or machinery for maintenance or repair.
Protection: Protects circuits and machinery from overloads and short circuits by interrupting power supply when a fault is detected.
Manual Control: Provides a means for manual control of the power supply to specific areas or equipment.
Both fuse switches and switch fuse units are essential safety components in electrical installations. By understanding their differences and applications, users can ensure that their electrical systems are protected against overcurrents
Brands We Offer:
Click: Renowned for its innovative designs and durability, Click offers a range of fuse switches that stand the test of time.
Eaton: A global leader in energy management, Eaton's products are a testament to quality and efficiency.
Fusebox: Prioritising safety and reliability, Fusebox brings to the market products that seamlessly integrate into diverse electrical setups.
Garo Electric Ltd: With a reputation for robustness, Garo Electric Ltd ensures your electrical systems remain unswervingly safe.
Hager: A name synonymous with precision, Hager's fuse switches and units are designed for modern homes and businesses.
Lewden: Balancing functionality with aesthetics, Lewden is a choice for those who want efficient solutions without compromising on design.
Schneider Electric: A global specialist in energy management, Schneider Electric offers products that are both innovative and reliable.
Frequently Asked Questions (FAQs):
What is the difference between a fuse switch and a switch fuse unit?
A fuse switch is primarily used to protect an electrical circuit from overload by breaking the circuit if there's a fault. A switch fuse unit, on the other hand, is a combination of a switch and a fuse in a single unit, providing double protection.
How often should I replace or inspect my fuse switches?
While fuse switches are designed for longevity, it's advisable to inspect them annually and replace them as needed, especially if there are signs of wear, damage, or frequent tripping.
Can I install a fuse switch or switch fuse unit myself?
For safety reasons, it's recommended that any installation or replacement be carried out by a qualified electrician. Incorrect installation can lead to potential hazards.
Discover the perfect fuse switch or switch fuse unit for your needs at Electrical2Go. With our curated range of top brands, you're assured of quality, safety, and unparalleled performance. Browse our collection today!
Our customer service team is always ready to help you choose the right product for your installation. Contact us on 01424 220384 for any assistance you may need.