Help us stock the items you need
If there is something you require that is not on our site, simply give us a call on 01424 220384 or send us a message via our contact form and we'll do our best to get it added to our online electrical wholesale store.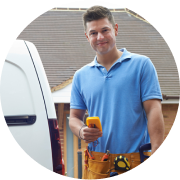 We stock a wide range of quality ventilation systems at Electrical2Go.
Enhance Your Indoor Air Quality with Electrical2Go's Ventilation Systems
At Electrical2Go, we understand the importance of maintaining optimal indoor air quality and the role that effective ventilation plays in achieving this. Our diverse range of ventilation systems is designed not only to improve air circulation but also to address common issues like dampness, stale air, and high humidity levels in both residential and commercial settings.
Air Conditioners are ideal for environments where air quality control is crucial. These systems are perfect for residential settings, particularly in bedrooms and living areas, as well as in office environments.
Domestic Fans for Dampness Solutions
Domestic Fans are particularly useful in areas of the home prone to high moisture levels, such as bathrooms, kitchens, and basements. These fans work effectively to extract damp, stale air, preventing mould build-up and maintaining a healthy level of humidity.
Commercial Fans to Circulate Stale Air
Commercial Fans are designed for larger, more open spaces such as warehouses, retail stores, and large office spaces. They are powerful enough to ensure consistent air circulation, removing stale air and bringing in fresh air, which is vital for maintaining a comfortable and healthy working environment.
Heat Recovery Units are a great choice for both residential and commercial settings that require efficient ventilation without a significant increase in energy costs. They are particularly beneficial in climates with extreme temperatures, as they precondition the incoming air using the energy from the outgoing air.
Positive Input Ventilation Systems
Positive Input Ventilation Systems (PIV) are most effective in older homes or buildings where dampness is a concern. By continuously supplying filtered, fresh air, these systems help to combat condensation and mould, making them ideal for improving the overall air quality and comfort in historical or older buildings.
Our Bathroom Extractor Fans are designed to efficiently remove moisture and prevent the build-up of condensation and mould. We offer a variety of models, including Silent Bathroom Extractor Fans. These fans are very quiet, ideal for en-suites and family bathrooms where quiet operation is important. Equipped with features like humidity sensors and timers, they provide automatic activation and energy-efficient operation.
Silent Bathroom Extractor Fans
The Silent Bathroom Extractor Fans in our collection are specifically engineered for minimal acoustic output without compromising on the extraction capability. These fans are an ideal solution for maintaining tranquillity in your bathroom space while effectively managing air quality and humidity levels.
Kitchen Extractor Fans are crucial for removing cooking odours and reducing grease and moisture in the air. Our range includes models suitable for all kitchen sizes and styles. From integrated extractor hoods to more discreet designs, these fans not only enhance air quality but also contribute to the overall cleanliness and maintenance of your kitchen.
Frequently Asked Questions
How can ventilation systems improve indoor air quality?
Ventilation systems replace stale, humid air with fresh outdoor air, significantly improving the indoor air quality and reducing dampness.
Are the silent bathroom extractor fans really quiet?
Yes, our silent bathroom extractor fans are designed to operate with minimal noise, making them hardly noticeable when in use.
Can ventilation systems help if my house is poorly ventilated?
Absolutely. Systems like positive input ventilation are specifically designed to improve air circulation in poorly ventilated spaces.
How do I choose the right extractor fan for my bathroom or kitchen?
Consider the size of the space, the level of moisture or odour production, and your noise preference. For larger bathrooms or kitchens, a more powerful fan might be necessary. Silent fans are ideal if noise reduction is a priority.
With Electrical2Go, you can ensure that your indoor environment is not only comfortable but also healthy. Our comprehensive range of ventilation solutions addresses various needs, from reducing humidity and stale air to improving overall air quality with minimal noise disruption.
We stock a wide range of quality ventilation systems at Electrical2Go.
Whether you require ventilation system for your home or business, for one room or multiple or require flexible or semi rigid material, we're certain you'll find what you're looking for here.
Browse fans and ventilation systems below from leading industrial and commercial brands including Xpelair, Envirovent and Manrose, all at competitive prices.
If you have any questions, please don't hesitate to call us on 01424 220384.