Help us stock the items you need
If there is something you require that is not on our site, simply give us a call on 01424 220384 or send us a message via our contact form and we'll do our best to get it added to our online electrical wholesale store.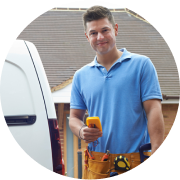 Fire safety is vital for any commercial or residential building and at Electrical2Go, we stock a wide range of fire alarm systems from manufacturers such as ESP, Eaton and Kidde, among others. Our selection of fire alarms are suitable for all installations.
Whether you need complete fire alarm systems, fire alarm panels, wiring, smoke detectors, heat detectors, sounders, call points, fire bells or anything else, our expert staff will be able to discuss your project and advise you on the best product for you. Simply email or call us on 01424 220384 to discuss your options. We also offer free delivery on orders over £100.