Help us stock the items you need
If there is something you require that is not on our site, simply give us a call on 01424 220384 or send us a message via our contact form and we'll do our best to get it added to our online electrical wholesale store.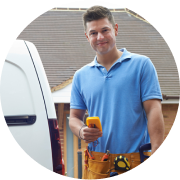 Find industrial 3 phase circuit breakers, circuit protection devices, consumer units from brands such as Hager, Eaton and more.
Electrical2go, we're proud to be able to bring you a range of 3 phase circuit breakers and accessories including switch disconnectors, single-pole MCBs, triple-pole MCBs, digital timers, type B distribution boards and type A incomers. We're always watching the market, so you'll find all of our prices for industrial 3 phase circuit protection products are kept as low as possible. Three-phase circuit breakers are often used in electrical circuits which work with three live conductors. For this reason, three-phase circuit protection is used frequently in industrial circuit protection such as air conditioning systems, cold storage rooms, industrial fans and hoisting devices. They are used to prevent overload, protect against electrical faults (such as short circuits) and, occasionally, to switch circuits off and on. If you have any questions about choosing the right three-phase circuit protection products for your installation, call our team on 01424 220384 and they'll gladly talk through the options with you. We stock 3 phase circuit breakers in a range of sizes from major brands. Stock up today and benefit from free delivery. There's never been a better time to stock up your electrical kit!