Help us stock the items you need
If there is something you require that is not on our site, simply give us a call on 01424 220384 or send us a message via our contact form and we'll do our best to get it added to our online electrical wholesale store.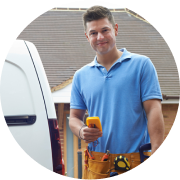 Downlights
We stock a huge range to suit any installation including dimmable LED downlights, adjustable led downlights, and integrated or recessed LED downlights. For that sleek and minimalist look in the home, we stock slim and super slim lights. Mini led downlights are great for smaller rooms, or where you want a discreet lighting solution.
Illuminate Your Space with LED Downlights: A Comprehensive Guide
LED Downlights have revolutionised indoor lighting, combining style, efficiency, and practicality. Perfect for any room in your house, from kitchen downlighting to bathroom downlights, and available in various styles and finishes such as black downlights, brass downlights, or chrome downlights, LED downlights cater to a diverse range of preferences and needs.
Downlights in Different Spaces:
Downlights, or downlighters, are installed into the ceiling, offering a sleek and minimalist look. They're popular in various settings; for instance, kitchen downlights provide focused illumination, perfect for preparing meals and creating a cosy atmosphere during dining. On the other hand, bathroom downlights need to be specifically designed for wet environments. This is where IP65 downlights come in, offering dust-tight and water-resistant properties that make them safe for bathroom use.
These lighting fixtures are installed into hollow openings in ceilings, projecting light downwards to create a well-lit space. LED downlighters offer an elegant and streamlined look, reducing clutter and making them an ideal choice for minimalist interior designs.
As the name suggests, these downlights offer adjustable brightness levels. Dimmable LED downlights enable you to control the ambience of your room, making them perfect for spaces like living rooms or bedrooms where you might want to alter the lighting mood based on the time of day or occasion.
Fire-rated LED downlights are specifically designed to prevent the spread of fire through the ceiling in case of a fire incident. These downlights have an integrated fire barrier that can resist fire for a specified period, providing added safety and compliance with fire safety regulations in many buildings.
Choosing the Right Downlight:
When choosing the right downlight for your space, consider factors like the size of the room, ceiling height, and lighting purpose. GU10 downlights are a popular choice due to their versatility and the wide availability of GU10 LED bulbs. Recessed downlights, also known as ceiling downlights, provide a clean, streamlined look and are particularly effective for low ceilings.
LED downlighters are incredibly energy-efficient, offering significant energy savings over traditional lighting solutions. They also last longer, meaning less frequent replacement and reduced waste. Moreover, the quality of light produced by a downlight LED is superior, with brighter and more accurate colour rendering. For more information on the running costs of LED lights click here.
When choosing LED downlights, consider factors like the size of the room, ceiling height, and the purpose of the light. For instance, dimmable LED downlights might be preferred in a dining area for mood lighting, while fire-rated LED downlights could be essential in a commercial kitchen or other high-risk environments.
Enhancing Your Lighting Experience: A Look at Downlight Accessories
To optimise the performance and aesthetic appeal of your downlighting solution, several accessories play crucial roles. Among these are bezels, adapters, firehoods, and lamp holders, each offering unique functionality to enhance the use of your LED downlights.
A bezel is a decorative trim that surrounds the downlight, providing a neat finish and enhancing the overall aesthetic appeal. Bezels come in a variety of finishes like chrome, brushed steel, or white, allowing you to match them to your room's decor. Some downlights offer interchangeable bezels so you can alter the look without replacing the entire light fitting.
Adapters serve to make downlights compatible with various types of lamps or to facilitate connections with different power supplies. Whether you're using a particular type of LED bulb or need to convert to a different fitting, the right adapter ensures compatibility and ease of use.
Firehoods are safety accessories designed to maintain the fire integrity of a ceiling in case of a fire. When installed over downlights, they prevent fire from penetrating through the light fitting and spreading to the floor above. Firehoods are particularly important when using downlights in multi-storey buildings or places where fire safety regulations require a certain level of fire resistance.
Lamp holders, also known as bulb holders, are the components that hold the light bulb in place and connect it to the power source. They come in different types and sizes to fit various bulb types. Ensuring you have the correct lamp holder for your chosen bulb is crucial for the efficient operation of your downlight.
Frequently Asked Questions (FAQs) about Downlights
What is a downlight?
A downlight is a type of lighting fixture installed into a hollow space in a ceiling and shines light downwards. It offers a sleek and streamlined look, which is ideal for contemporary interiors. They're often used in kitchens, bathrooms, and commercial spaces due to their clear, focused light.
What is the difference between LED downlights and traditional downlights?
LED downlights are more energy-efficient than traditional incandescent or halogen downlights. They also have a longer lifespan and provide a higher quality of light, making them a cost-effective and sustainable choice for home and business owners.
What are Dimmable LED downlights?
Dimmable LED downlights have adjustable brightness levels. This feature allows you to change the intensity of light to suit your needs, whether it's creating a cosy atmosphere or providing bright light for tasks.
What is a fire-rated LED downlight?
A fire-rated LED downlight is designed to prevent the spread of fire through the ceiling. These downlights have a built-in fire barrier that can resist fire for a specified period, providing an extra layer of safety in buildings.
What are the different downlight accessories I might need?
Downlight accessories can include bezels, adapters, firehoods, and lamp holders. Bezels are decorative trims that enhance the look of the downlight. Adapters ensure compatibility between various types of lamps or power supplies. Firehoods are safety accessories that prevent fire from spreading through the light fitting. Lamp holders secure the light bulb in place and connect it to the power source.
How do I choose the right downlight for my space?
Choosing the right downlight involves considering factors like the size and function of the room, ceiling height, and your specific lighting needs. Energy efficiency, lifespan, and the type of light (warm or cool) should also be considered. Consulting with a lighting professional can help you make the best choice for your space.
Brands We Recommend...
Aurora - A professional designer and manufacturer of LED lighting for the commercial market. Click Here for Aurora Downlights
JCC - Founded in 1989, JCC is a leader in developing cutting-edge LED lighting technology. Click Here for JCC Downlights
Ansell - With quality and sustainability at the core of their activities, they design and manufacture indoor and outdoor lighting solutions for a variety of customers in the public and private sectors. Cick Here for Ansell Downlights
British Electric Lamps (Bell) - BELL Lighting was founded in 1920 and is still a family-owned business. They have developed into a leading manufacturer and supplier of quality light sources and lighting fixtures for the electrical wholesale industry. Click Here for Bell Downlights
Ovia - Already recognised as a leading name in the lighting industry for eight years, renowned for superior performance and innovation, the Ovia brand of lighting solutions has undergone further development. This progression is designed to seize the burgeoning opportunities presented by the dynamic and evolving lighting industry.Click Here for Ovia Downlights
Greenbrook - With over 65 years of success in the electrical industry, GreenBrook is an established manufacturer of electrical equipment products. Click Here for Greenbrook Downlights
Robus - ROBUS is known for providing energy-efficient solutions for businesses and homes, backed by world-class customer service in over 40 countries around the world. Click Here for Robus Downlights
Collingwood - Create beautifully lit spaces with over 120 years of design, innovation and know-how. Click Here for Collingwood Downlights
Integral LED - As an industry pioneer, Integral LED offers high quality designer LED lighting solutions for a variety of commercial, industrial, retail, hospitality and residential applications. Click Here for Integral LED Downlights
Knightsbridge - Knightsbridge was founded in 1998 and has since established itself as one of the UK's leading importers and distributors of lighting products and appliances. Click Here for Knightsbridge Downlights
Sylvania - Sylvania stands as a global leader among lighting specialists. Beyond designing, manufacturing, and installing lighting solutions, they constantly challenge technological limits and are dedicated to infusing innovation in all aspects of their work. Click Here for Sylvania Downlights
Thorn - With a reputation for quality, reliability, and user-friendliness that spans the globe, their name is a symbol of trust. With the backing of 90 years of expertise, they take pride in being more than just a product provider. They are a trusted partner, offering invaluable insight and support that goes beyond the product to their customers. Click Here for Thorn Downlights
If you're not sure about quantities, sizes or have any other questions, our sales team will be more than happy to help. Perhaps you're not sure what LED downlight connectors you need? Give them a call now on 01424 220384.
If you're unsure which colour temperature LED downlights will suit your home, check out our Warm White vs Cool White lighting guide.