Help us stock the items you need
If there is something you require that is not on our site, simply give us a call on 01424 220384 or send us a message via our contact form and we'll do our best to get it added to our online electrical wholesale store.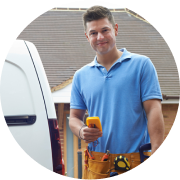 Doorbells at Electrical2Go: Your One-Stop Shop for Quality and Convenience
Welcome to our Doorbell category, where quality meets convenience. At Electrical2Go, we understand that a doorbell is more than just a bell; it's your first line of security and a welcome note for your guests. That's why we offer a comprehensive range of doorbells to suit every need and budget.
Frequently Asked Questions:
Ease of Installation:
Wondering how to install your new doorbell? Worry not! Our doorbells come with user-friendly installation guides, making the setup a breeze even for non-tech-savvy individuals.

Smart Doorbells:
Looking for a doorbell that does more? Explore our range of smart doorbells that not only alert you but also provide real-time video footage straight to your smartphone.

Wireless Range:
How far can a wireless doorbell transmit? Our wireless doorbells offer an impressive range of up to 300 metres, ensuring you never miss a ring.

Customisable Chimes:
Tired of the same old chime? Many of our doorbells allow you to customise the chime, offering a personalised touch to your home.

Free Delivery:
Spend over £100 and enjoy free delivery! It's our way of saying thank you for choosing Electrical2Go.
Whether you're upgrading your current system or installing a new one, our doorbells are designed to offer both functionality and style. Browse our selection today and find the perfect doorbell that complements your home and lifestyle.
If you are unsure about quantities, sizes or have any other questions, our sales team will be more than happy to help. Give them a call now on 01424 220384.