Help us stock the items you need
If there is something you require that is not on our site, simply give us a call on 01424 220384 or send us a message via our contact form and we'll do our best to get it added to our online electrical wholesale store.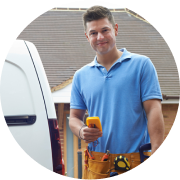 We have a great range of cable joining kits in store right now, so you can start your next wiring job with confidence.
We have the LV straight cable joining kit in sizes from 1.5-6mm up to 120mm, and the LV branch cable joining kit in either 1.5-16mm or 25-35mm. Electrical2go: always bringing you the best products at the best prices. If you're not sure what your project needs and could do with some advice, you can always call our friendly customer service team on 01424 220384.