Help us stock the items you need
If there is something you require that is not on our site, simply give us a call on 01424 220384 or send us a message via our contact form and we'll do our best to get it added to our online electrical wholesale store.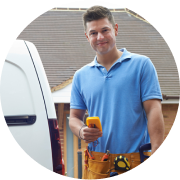 Complete your ground, deck and wall lighting project with Electrical2go's great value products, carefully selected to bring you fantastic choice at competitive prices.
Our range is vast and includes inground drive-over uplighters, surface and submersible spotlights, LED inground uplights, LED recessed wall lights and LED bricklights, as well as handy accessories such as hand-held LED kit remote controls and extension cables. If you're not sure what the best product is for the job at hand, our friendly sales team is here to help. Just give them a call on 01424 220384 and they'll happily assist you.