Help us stock the items you need
If there is something you require that is not on our site, simply give us a call on 01424 220384 or send us a message via our contact form and we'll do our best to get it added to our online electrical wholesale store.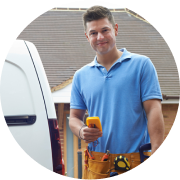 Water Cooling on Electrical2Go
Welcome to our Water Cooling category at Electrical2Go. We offer a diverse range of cooling solutions to meet your specific needs, including cooling kitchen taps, water coolers, and both countertop and under-counter water cooling systems. Our products are designed to provide you with a continuous supply of fresh, cold water, perfect for both homes and offices.
Whether you're looking to upgrade your kitchen with a new cooling tap or need a water cooler for your workplace, we have a variety of high-quality, energy-efficient options. Make a sustainable choice for your cooling needs with Electrical2Go.
FAQs
1. What is a Water Dispenser Used For?
Water dispensers are commonly used in offices, schools, and various workplaces. They offer an endless supply of fresh water and can provide both hot and cold options, ideal for all types of beverages.
2. Are Water Coolers Worth it?
Absolutely, water coolers are a valuable addition to any setting. They provide a consistent supply of water and have been proven to increase productivity.
3. How Long Does it Take to Install a Water Cooler?
Typically, installation takes around 30 minutes, depending on the proximity of mains water and electricity to the proposed cooler site.
4. Why is My Water Cooler Not Working?
If your water cooler isn't functioning as expected, it's crucial to consult a trained engineer. Various issues could be at play, from clogged filters to electrical problems.
5. Can I Clean My Water Cooler with Bleach?
While bleach can be used in a diluted form for cleaning, it should never be used alone. Always adhere to the manufacturer's guidelines for cleaning and maintenance.
If you need help in finding and choosing the perfect product for you, do not hesitate to call our friendly sales team at 01424 220384.