Help us stock the items you need
If there is something you require that is not on our site, simply give us a call on 01424 220384 or send us a message via our contact form and we'll do our best to get it added to our online electrical wholesale store.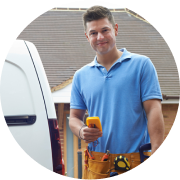 Explore Our Comprehensive Range of Commercial Lighting Solutions
At Electrical2Go, we are dedicated to brightening your commercial spaces with our extensive collection of commercial lighting solutions. Our variety includes Bulkheads, Commercial Downlights, Emergency Lights and Exit Boxes, High/Low Bay Lighting, Batten Lights, Panel Lights, Non Corrosive Lights, and Recessed/Surface Linear Lights. Our products come from trusted brands such as Ansell, JCC, Collingwood, Ovia, Robus, Aurora, Saxby, and more, ensuring quality, durability, and innovation in every fixture.
Delve into Our Diverse Lighting Array
Our Bulkhead lights are a popular choice for various commercial settings, offering robust construction and efficient illumination. Typically found in corridors, stairwells, and other areas requiring constant lighting, bulkheads enhance safety and visibility. Brands like Ansell and Robus are known for their high-quality, durable bulkhead lighting solutions.
Explore our range of commercial downlights, perfect for creating a sophisticated and well-illuminated ambiance in your business premises. These recessed lights provide focused lighting and are commonly used in retail spaces, offices, and hotels. With brands like JCC and Collingwood, you are assured of top-notch performance and sleek design.
Ensure safety during emergencies with our selection of emergency lights and exit boxes. These are crucial for guiding individuals to the nearest exits during power outages or other emergencies. Brands such as Aurora and Saxby provide reliable, easy-to-install solutions that comply with safety standards.
Ideal for warehouses and large commercial spaces, our high/low bay lighting options from brands like Ovia provide powerful illumination where it's needed most. Their high lumen output ensures clear visibility even in vast or high-ceiling areas.
Discover energy-efficient batten lights from brands like Robus, designed to provide uniform lighting, essential for commercial environments. Their linear design offers a clean, streamlined look while ensuring ample light distribution.
Our panel lights, from reputable brands like Aurora, offer a modern, sleek look along with efficient illumination, making them a favourite for office spaces. They provide a smooth and uniform light, creating a professional and comfortable working environment.
Invest in our non-corrosive lights for areas prone to wear and tear. Brands like Ansell offer durable solutions that withstand harsh conditions, ensuring longevity even in challenging environments.
Elevate the aesthetics of your commercial space with our surface linear lights. With brands like Collingwood, enjoy a blend of style and functionality. These lights are ideal for creating a contemporary and stylish ambiance.
Frequently Asked Questions
What are the energy-saving options available in commercial lighting?
We offer a wide range of LED lighting solutions which are known for their energy efficiency and long lifespan, helping to reduce your energy bills.
How do I choose the right lighting for my commercial space?
The right lighting depends on the size of the space, the nature of your business, and the atmosphere you wish to create. Our team at Electrical2Go is here to assist you in making an informed decision.
Are there easy-to-install commercial lighting options available?
Yes, many of our commercial lighting products are designed for easy installation. Brands like JCC and Aurora offer user-friendly fixtures that save both time and installation costs.
How can I ensure the safety and compliance of my lighting solutions?
We only stock products from reputable brands compliant with UK safety standards. Moreover, our emergency lights and exit boxes are specifically designed to enhance safety in commercial premises.
Dive deeper into our collection on the Electrical2Go website to find the perfect commercial lighting solution for your business. Our range reflects a fusion of innovation, quality, and reliability, ensuring your commercial spaces are well-lit and inviting.
Start browsing and you'll find everything you need and more. If you have any questions, don't hesitate to call our friendly customer services team on 01424 220384.