Help us stock the items you need
If there is something you require that is not on our site, simply give us a call on 01424 220384 or send us a message via our contact form and we'll do our best to get it added to our online electrical wholesale store.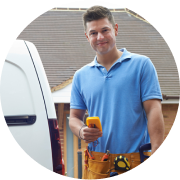 Explore our range of COVID-19 safety products, signage, PPE and more. We understand the importance of health and safety at work and on-site is no exception, that's why we stock a range of coronavirus safety gear, workwear and PPE supplies. Explore the range below.
Some of our most popular products include PPE (personal protective equipment) such as gloves, N95 face masks with or without valves, disposable face masks, disposable aprons, face shields, safety goggles and more. We also stock a wide selection of COVID work safety signage including social distancing wall and floor stickers, labels, floor signs, hand washing and good practice guide posters, hi-vis clothing and more. 
Finally, it's vitally important that surfaces and work areas are kept clean so we supply a range of hand sanitiser gel, anti-bacterial wipes, surface cleaner spray, brushes, mops and more. If you need any assistance with your PPE then our friendly sales team is on hand to help, email or call us on 01424 220384.