Help us stock the items you need
If there is something you require that is not on our site, simply give us a call on 01424 220384 or send us a message via our contact form and we'll do our best to get it added to our online electrical wholesale store.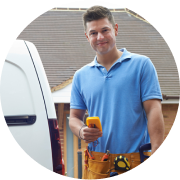 For electric panel heaters & radiators, Electrical2Go has you covered with great prices and a superb service; stocking a range of branded products including Rointe, Atlantic Heat and Haverland.
Always be ready for winter by searching our fantastic range, which includes Vent Axia and Dimplex panel heaters, safe in the knowledge that you're getting the best products on the market at the most competitive online prices. Our collection extends to various colours and wall mounted panel heater options. Looking for inspiration or not quite sure what panel heater you need? Our friendly sales team is always happy to help put. Why not give them a call on 01424 220384? They're ready and waiting to take your call.
Panel Heaters
Electric panel heaters, also known as electric panel radiators or flat panel radiators operate by heating an electric heating element that heats up a panel, which in turn, radiates heat into the room; these are typically wall mounted and are designed to provide heat a to certain area.
Convection Heaters
Convection heaters, on the other hand, are designed to warm the air in a room by taking in cold air, heating it, and circulating the warm air through the room; they are usually free-standing or wall-mounted and operate on electricity, oil, or gas.
Freestanding & Wall-Mounted
As the name suggests, freestanding heaters are portable and can be moved from room to room. They are usually larger than panel heaters and are often used to heat larger spaces such as living rooms and bedrooms due to their size. Wall-mounted electric panel heaters, are specifically designed to be mounted on walls, saving floor space. They provide a quick and easy way to heat a room and are perfect for smaller spaces.
Smart Electric Radiator
A smart electric heater/radiator is a type of electric panel heater that can be controlled via a smartphone app or home automation system. With more control and flexibility than traditional panel heaters, you can adjust temperatures and schedule heating to suit your preferences and lifestyle.
Overall, the main differences between panel heaters, convection heaters, freestanding and wall-mounted heaters come down to their design, function, and placement. Panel heaters are ideal for direct heat in smaller areas, while convection heaters are better suited for larger spaces and heating the air. Freestanding heaters are portable, while wall-mounted heaters save floor space. Smart panel electric radiators offer the most control and flexibility.
What's the difference between a panel heater and an electric radiator?
Electric Radiators store heat and are ideal for prolonged everyday use. Electric Panel Heaters don't store heat and are ideal for occasional use. Electric radiators are usually designed to resemble traditional central heating radiators and will heat rooms through convection. Whereas electric panel heaters are more compact and focused to heating a specific area.
Electric panel heaters have several advantages, including their ease of installation, compact size, affordability, and individual temperature control. They do not require central heating and are therefore suitable for homes without gas supply. However, their running costs can be higher than other heating options, making them potentially more expensive to operate in the long run. Overall, electric panel heaters are a convenient and practical heating solution for small spaces or homes without gas supply, but their cost-effectiveness should be carefully considered before purchase. With these pros and cons in mind, electric panel heaters are ideal and useful in a variety of spaces, including summer houses, sheds, home offices, loft conversions, garages, and other areas where a central heating system may not be practical or available.
At Electrical2Go we stock a range of products that have varying features from timers, digital thermostats, smart control, and more. Browse our collection of electric panel heaters to find the perfect heater for your needs.
Thermostats, are a simple and effective way to control a heating system; they can be manually adjusted, configurable to a desired temperature and are often programmable to have their own custom heating schedule.
Timers, in a similar way, can be configured to turn off and on at certain times. This helps avoid unwanted costs and expenses by turning off the heating system when not needed.
Smart control, electric panel heaters are becoming increasingly popular due to their greater flexibility and control over heating systems. They can be controlled remotely via an app or home automation system. These can also contain learning algorithms that can adjust the heating system based on your usage patterns. Overall, the type of heating controls will depend on your individual needs and preferences as some offer basic heating needs while others offer greater flexibility and control over the heating systems.
Brands We Recommend
At Electrical2Go we stock a range of Dimplex products. Dimplex have provided heating solutions for over 40 years, so you can have peace of mind in knowing that you'll be buying reliable and quality products at Electrical2Go's competitive prices!
Browse all Dimplex Electrical Panel Heaters here
Here at Electrical2Go we also offer a wide range of Rointe products at great prices! Rointe have a strong reputation in providing high quality, energy efficient and advanced heating solutions.
Browse all Rointe Electrical Panel Heaters here
FAQS
What are the best electric heaters to use with solar panels?
When choosing an electric heater to use with solar panels, it's important to consider energy efficiency. Infrared heaters and heat pumps are very efficient and sustainable options, while electric baseboard heaters are low-cost and easy to install. The best choice will depend on the specific needs of your home and solar panel system, so it's recommended to consult with a professional.
Ultimately, the best electric heater to use with solar panels will depend on the specific needs of your home and the size of your solar panel system. It's important to consult with a professional to determine the best heating solution for your individual circumstances.
Are electric panel heaters cheap to run?
Electric panel heaters can be a cost-effective option for heating smaller spaces or for supplementing existing heating systems. They are often easy to install, require little maintenance, and can be controlled individually, allowing for more precise temperature management. However, this will depend on several factors such as the size of the room, insulation, temperature settings, and local electricity rates. A good way to minimise running costs would to be use the heaters efficiently by using a suitable temperature and avoiding overusing; in order to further reduce further costs, installing a thermostat or another control accessory to gain greater control of the heating system will help save even more money.
How do electric panel heaters work?
Electric panel heaters work by using an electric heating element to warm up a panel made of aluminium or another conductive material. As the panel heats up, it radiates heat into the surrounding space, warming up the air and objects in the room. The heated air rises and circulates, creating a convective flow that distributes warmth throughout the space. The temperature of the panel can be controlled by a thermostat (many other ways of controlling too), which turns the heater on and off as needed to maintain a desired temperature.
Shop all Electrical Panel Heaters here
If you're not sure about quantities, sizes or have any other questions, our sales team will be more than happy to help. Perhaps you're not sure what outdoor wall lights to use in your garden? Maybe you're wondering if you should choose a bi-directional light or a single arm spotlight? Give them a call now on 01424 220384.