Help us stock the items you need
If there is something you require that is not on our site, simply give us a call on 01424 220384 or send us a message via our contact form and we'll do our best to get it added to our online electrical wholesale store.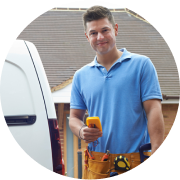 For portable, energy efficient, electric space heaters, look no further than the superb range from Electrical2Go. We stock industrial space heaters, tubular heaters and fan heaters is a range of wattages and sizes to suit any room.
We have portable commercial fan heaters, and finned tubular heaters in a wide range of sizes starting at 0.5kw and going up to 3kw to suit every need. Order your floor-mounted heater today from one of the country's finest online electrical suppliers. If you're not sure what your project needs and could do with some advice, you can always call our friendly customer service team on 01424 220384.