Help us stock the items you need
If there is something you require that is not on our site, simply give us a call on 01424 220384 or send us a message via our contact form and we'll do our best to get it added to our online electrical wholesale store.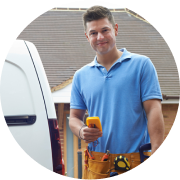 Explore the range of complete commercial heating systems, from Electrical2Go. From commercial heaters, heat panels, hand dryers, portable heaters, air curtains and more. Big name brands at low prices!
We have some great commercial heating units in stock right now, including air curtains, wall mounted fans, ceiling mounted units, hand dryers, controllers and accessories. We offer free delivery on orders over £100 and our experts can guide you through the whole process of your commercial heating system installation. Looking for inspiration or not quite sure what you need? Our friendly sales team is ready and waiting to take your call. Just dial 01424 220384.