Help us stock the items you need
If there is something you require that is not on our site, simply give us a call on 01424 220384 or send us a message via our contact form and we'll do our best to get it added to our online electrical wholesale store.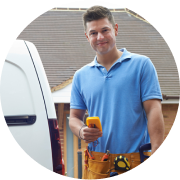 Discover Commercial Heating and Cooling Systems
When it comes to heating solutions, Electrical2Go offers an extensive range of heaters to cater to both residential and commercial needs. We feature products from reputable brands like BN Thermic, Dimplex, Envirovent, Greenbrook, Heatmat, Heatcom, Heatrae Sadia, Herschel, Robus, Timeguard, Velair, and Vent Axia. Here, we delve into the finer details of the various types of heaters we offer:
Air curtains serve the dual purpose of keeping warm air in and cold air out, especially useful in commercial spaces with high footfall. Brands like Vent Axia and Timeguard offer models that are not only energy-efficient but also easy to install and maintain.
These heaters are an excellent choice for larger spaces where floor space is at a premium. Brands like Dimplex and Herschel offer ceiling-mounted units that come with adjustable heat settings and can be operated via remote control for added convenience.
From mounting brackets and timers to protective cages, Electrical2Go carries an array of heating accessories from brands like Heatrae Sadia and Heatcom. These accessories are designed to augment your heating systems for more effective and efficient operation.
Precision control of your heating systems is crucial for energy efficiency. Brands like Greenbrook and Heatmat offer a range of programmable thermostats and smart controls that let you set heating schedules and even control your heating remotely via smartphone apps.
Ideal for heating large commercial areas like warehouses or workshops, space heaters from Robus and Velair are built for heavy-duty use. They come with safety features like overheat protection and are designed to heat large areas rapidly.
Tubular heaters from Heatmat and Greenbrook are versatile and compact, making them ideal for heating confined spaces like cabinets or behind appliances. They offer low-wattage heating options that are both efficient and economical.
Stylish and functional, wall-mounted heaters from brands like BN Thermic and Envirovent offer a permanent heating solution that is both visually pleasing and highly efficient. Many models come with built-in timers and adjustable heat settings, allowing you to customise your heating preferences.
Frequently Asked Questions
Q: Which brands do you offer for commercial heating and cooling systems?
A: We stock a wide range of reputable brands including BN Thermic, Dimplex, Envirovent, Greenbrook, Heatmat, Heatcom, Heatrae Sadia, Herschel, Robus, Timeguard, Velair, and Vent Axia.
Q: How do I know which heating or cooling system is best for my commercial space?
A: The ideal system will depend on your specific needs, such as the size of the space, insulation, and usage requirements. The Electrical2Go team can assist you in making the right choice.
Q: Are these systems energy-efficient?
A: Yes, many of our heating and cooling systems come with energy-saving features to ensure cost-effective operation.
At Electrical2Go, we are committed to delivering reliable, efficient, and high-quality commercial heating and cooling solutions. Browse our extensive range today to find the perfect fit for your business. With our top-rated brands and unparalleled customer service, we make it easy for you to maintain a comfortable and productive work environment.
We have some great commercial heating units in stock right now, including air curtains, wall mounted fans, ceiling mounted units, hand dryers, controllers and accessories. We offer free delivery on orders over £100 and our experts can guide you through the whole process of your commercial heating system installation. Looking for inspiration or not quite sure what you need? Our friendly sales team is ready and waiting to take your call. Just dial 01424 220384.