Help us stock the items you need
If there is something you require that is not on our site, simply give us a call on 01424 220384 or send us a message via our contact form and we'll do our best to get it added to our online electrical wholesale store.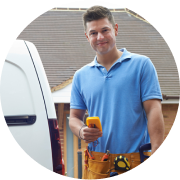 Our range of recessed modular lighting products has been carefully put together to bring you fantastic choice and value for money.
Choose from our wide range of great value recessed modular light fittings, emergency recessed modulars and dimmable recessed modular lighting in a huge range of sizes to suit your commercial lighting project perfectly. Looking for inspiration or not quite sure what you need? Our friendly sales team is ready and waiting to take your call. Just dial 01424 220384.