Help us stock the items you need
If there is something you require that is not on our site, simply give us a call on 01424 220384 or send us a message via our contact form and we'll do our best to get it added to our online electrical wholesale store.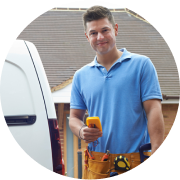 Electrical2Go's Security, CCTV, and Fire Safety Range
Electrical2Go's range of security, CCTV, and fire safety products is designed to meet diverse needs, offering everything from basic protection to advanced surveillance and safety systems. Here's a closer look at each type:
CCTV Systems & Surveillance Cameras are crucial for modern security setups. They range from simple, single-camera systems for homes to complex multi-camera arrangements for businesses. Features like remote viewing, night vision, and motion detection make these systems invaluable for continuous monitoring and recording, providing both deterrence and evidence in security situations.
Door Entry Systems are an integral part of building security, providing controlled access. From audio intercoms for apartments to video entry systems for offices, these systems ensure that only authorised individuals can access your property. Advanced systems also offer features like keyless entry and integration with smartphone apps for enhanced convenience and security.
Emergency Assistance Alarms are vital in public facilities, healthcare institutions, and for the elderly or individuals with disabilities. These systems allow users to alert staff or family members during emergencies, ensuring swift action can be taken when needed.
Fire Alarm Systems are essential for early detection of fires, providing critical time for evacuation and response. Our range includes smoke detectors, heat detectors, and full alarm systems suitable for all types of buildings, from homes to large commercial spaces. They play a vital role in protecting lives and property from fire damage.
Security Lights and Floodlights illuminate outdoor spaces, deterring intruders and increasing safety around your property. Options include motion-activated lights, which conserve energy and provide lighting when it's most needed, and floodlights that cover large areas with bright light, ideal for commercial properties or large yards.
Our range of Smoke, Heat, Fire, CO2, and Carbon Monoxide Alarms offers comprehensive protection against various hazards. Smoke alarms detect the early signs of fire, heat alarms are essential in areas where smoke alarms may be too sensitive, and CO2/Carbon Monoxide alarms are critical for detecting these dangerous gases. Each type of alarm plays a distinct role in ensuring the safety of the occupants in any building.
Top Brands in Security, CCTV, and Fire Safety at Electrical2Go
At Electrical2Go, we pride ourselves on offering an extensive selection of products from the industry's leading brands. Each brand brings its unique strengths and specialties to the table, ensuring that our customers have access to the best in security, CCTV, and fire safety. Here's a closer look at some of the renowned brands we stock:
Aico
Aico is a market leader in residential fire and CO protection, offering some of the most advanced smoke and carbon monoxide alarms. Known for their innovation and reliability, Aico's products are designed to provide early warnings and peace of mind, making homes safer.
Ansell
Ansell specialises in lighting solutions, including security lights and floodlights. Their products are known for durability and efficiency, offering high-quality illumination that enhances the safety and security of any property.
Aurora
Aurora is renowned for its range of lighting products, including energy-efficient LED solutions. Their products are perfect for both indoor and outdoor security lighting, providing bright and reliable lighting to deter intruders and improve visibility.
BELL Lighting
BELL Lighting delivers a variety of lighting options, including specialist bulbs and fixtures. Their products are crafted to suit both domestic and commercial settings, offering both functionality and style.
Collingwood
Collingwood is at the forefront of LED technology, offering a wide array of lighting products. Their range includes robust outdoor lighting options that are perfect for enhancing home security.
EU Fire
EU Fire provides a range of fire safety equipment, including fire alarm systems and accessories. Their products are trusted for reliability and compliance with safety standards, essential for both residential and commercial properties.
Deta
Deta is known for its high-quality electrical accessories, including wiring devices. Their products combine functionality with aesthetic appeal, making them a popular choice for both homeowners and professionals.
FireAngel
FireAngel is synonymous with fire safety. Their smoke and CO alarms are known for their innovative features, like wireless connectivity and smart capabilities, providing enhanced safety in homes and businesses.
Kidde
Kidde offers a comprehensive range of fire safety products, including fire extinguishers, smoke alarms, and carbon monoxide detectors. Their products are designed for easy use and reliability, ensuring maximum safety.
Ovia
Ovia brings a range of lighting products, including fire-rated downlights and security lighting. Their offerings are ideal for creating safe and well-lit environments in any residential or commercial space.
Saxby
Saxby specialises in innovative lighting solutions, with a focus on both indoor and outdoor lighting. Their products are designed to meet the functional and aesthetic needs of any space while ensuring safety and comfort.
Texecom
Texecom is a leading name in security alarms and systems. Their products, which include advanced intruder alarms and motion detectors, are designed to provide the highest level of security for properties of all sizes.
Bell Systems
Bell Systems is renowned for its door entry systems. Their range includes audio and video entry systems, offering secure and convenient access solutions for both residential and commercial buildings.
Frequently Asked Questions (FAQs)
How do I choose the right CCTV system for my property?
Consider the size of the area you want to monitor, the detail of surveillance required, and whether you need features like remote access or night vision.
Are wireless fire alarms reliable?
Yes, wireless fire alarms are reliable and offer the advantage of easier installation and flexibility in placement.
Can security lights be used in residential settings?
Absolutely. Security lights can be a great addition to any home, enhancing safety and deterring potential intruders.
What is the difference between smoke and heat alarms?
Smoke alarms detect smoke particles in the air, often indicating a fire's early stages, while heat alarms detect an increase in temperature and are less likely to give false alarms in steamy or dusty environments.
Electrical2Go's extensive collection of security, CCTV, and fire safety products is selected to provide you with the best solutions for protecting your property and ensuring the safety of its occupants. Whether you're outfitting a home, business, or public space, our products deliver reliability and peace of mind.
If you need help in finding and choosing the perfect product for you, do not hesitate to call our friendly sales team at 01424 220384.