Help us stock the items you need
If there is something you require that is not on our site, simply give us a call on 01424 220384 or send us a message via our contact form and we'll do our best to get it added to our online electrical wholesale store.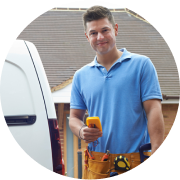 Comprehensive Range of Work Lighting
When you're tackling a job that requires precision and focus, quality work lighting is indispensable. At Electrical2Go, we offer a broad array of work lighting options to suit various tasks and environments. Find all the lights you need, from flood lights for big spaces to specialised lights for specific uses. We source our products from trusted brands like NightSearcher, Briticent, and Greenbrook, ensuring reliability and performance.
Linkable Flood Lights
Our flood lights are perfect for professionals and DIY enthusiasts. They are powerful and versatile, providing effective illumination for large areas. Whether you're working on a construction site or setting up an event, these lights are ideal.
Different wattages and beam angles are offered by brands like NightSearcher and Greenbrook. Their models can be easily linked together to cover a large area without any difficulty. Many models are also IP-rated for weather resistance.
Hazard Lights
Safety is paramount when working in challenging conditions such as roadworks or emergency situations. NightSearcher hazard lights are highly visible and have bright flashing options. They can easily attach to vehicles or metal surfaces with magnetic bases. These lights are battery-operated, allowing for maximum portability and extended use.
Inspection Lights
When you're focused on tasks that demand a keen eye for detail, inspection lights are your best ally. NightSearcher's range includes features like adjustable light heads, hooks for hanging, and battery-powered options for ultimate flexibility. These lights are perfect for mechanics, engineers, and anyone needing focused lighting for close-up work.
Head Torches
A must-have for hands-free operation, head torches are perfect for activities like hiking, plumbing, or working in confined spaces. Greenbrook's range of head torches offers various lumen outputs and adjustable straps for comfortable wear. Some models also come with different light modes, such as spotlight, floodlight, and even red light for preserving night vision.
Specialist Lights
Some jobs call for specific lighting solutions, and that's where our specialist lights come in. If you need explosion-proof or waterproof lights, brands like Briticent and NightSearcher have what you need.
Torches and Search Lights
From compact pocket torches to high-power searchlights, Electrical2Go offers a broad spectrum of options for various use-cases. NightSearcher and Briticent offer products with different power sources, including rechargeable options. These are perfect for activities ranging from camping to search and rescue operations.
Frequently Asked Questions
Q: Which brands of work lighting do you stock?
A: We offer an extensive range from NightSearcher, Briticent, and Greenbrook.
Q: How can I choose the best lighting option for my project?
A: Your choice will depend on factors like the size of the area, the type of work being done, and the lighting conditions. Contact our experts at Electrical2Go for personalised advice.
Q: Are your lighting options energy-efficient?
A: Yes, many of our products are LED-based, offering energy-efficient lighting solutions.
Q: Do you offer warranty on your work lighting products?
A: Most of our products come with a manufacturer's warranty. For specific warranty information, please refer to individual product descriptions.
Whatever your work lighting needs, Electrical2Go has the right product to get the job done. Illuminate your workspaces efficiently and safely with our top-quality options today!
If you're unsure about site lighting, our helpful sales team is available to assist you. They can provide information on the advantages and disadvantages of lighting type. Additionally, if you're unsure which light is suitable for your project, they can help you with that as well. Give them a call on 01424 220384.