Help us stock the items you need
If there is something you require that is not on our site, simply give us a call on 01424 220384 or send us a message via our contact form and we'll do our best to get it added to our online electrical wholesale store.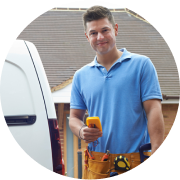 Our spectacular range of bollard lights and post lights has been carefully built to offer you plenty of choice and great value for money.
We've put together a collection of stunning LED bollard lights and post lights in a range of sizes and shapes to suit your garden lighting project. They're available in a range of finishes including graphite and silver. Plus, we stock all the accessories you might need such as bollard lighting root-mounting kits and stainless steel cleaning kits to keep your post lights in optimum condition. Looking for inspiration or not quite sure what you need? Our friendly sales team is ready and waiting to take your call. Just dial 01424 220384.
Why Choose a Bollard Light?
In general, bollards with higher brightness and/or power are more ideal for larger areas that need illuminating and are better suited for commercial installations where greater visibility is required. It can also be used in outdoor areas and spaces where a lot of light is necessary.
Low-power or low-brightness bollards, on the other hand, are suitable for home installations where a more subtle ambient light is desired. They can be used in small houses, pathways, or gardens where a warm and welcoming atmosphere is more important than good visibility.
Selecting the right power or brightness level for a particular installation is important to ensure that you get the lighting effect you want while considering the energy efficiency and cost effectiveness of your lighting solution.
If you're unsure on what will be best to suit your needs, our friendly sales team is ready and waiting to help you; call customer service 01424 220384.
Modern
Modern bollard lights typically feature sleek and contemporary designs, with clean lines and minimalist shapes. They often have a streamlined appearance and can be made of materials such as stainless steel, aluminium, or glass. Modern bollard lights are well-suited for modern or contemporary homes and commercial buildings with minimalist designs.
Traditional
Traditional bollard lights, on the other hand, have a more classic and ornate appearance. They often feature decorative details, such as scrollwork or finials, and can be made of materials such as brass or bronze. Traditional bollard lights are ideal for homes or buildings with traditional or historic architectural styles.
Minimalist
Minimalist bollard lights are characterised by their simplicity and functionality. They are typically designed with a focus on function and practicality rather than aesthetic appeal. Minimalist bollard lights can be made of materials such as plastic or metal and are often used in contemporary outdoor spaces with a focus on functionality.
Solar Bollard Lights
Solar bollard lights are a type of outdoor lighting that uses solar panels to charge batteries during the day, and then uses that stored energy to power the light at night. Some pros to using solar lights include low maintenance (as no battery replacements needed nor regular bulb replacements) and no electricity bills making it cost effective as well as energy efficient. However, some cons to take into consideration, solar bollard lights have a dependence on sunlight (they also require a sufficient amount to charge) meaning they may not be suitable in some climates, because of sunlight dependency these bollard lighting may also have limited brightness in comparison to their electric counterparts. Ideal for most places outside unless high brightness levels are necessary.
Brands We Recommend
Ansell have a high reputation in providing good quality lighting products; long lasting, durable, and efficient. With more than 20 years in the lighting industry, Ansell products can bring you peace of mind in knowing you're buying the best of the best.
Browse Bollard Lights from Ansell Here
JCC is a brand well known for their modern and sleek product styles that maintain practicality and safety. Here at Electrical2Go we stock a variety of JCC Lighting products to suit all needs.
Browse Bollard Lights from JCC Here
Robus has a great reputation for reliability in their products providing safety, style and practicality with each.
Browse Bollard Lights from Robus Here
FAQS
What is a bollard light?
A bollard light is a type of outdoor lighting fixture that is typically installed on a post or pole, often used to illuminate pathways, driveways, and other outdoor areas. Bollard lights come in various styles and can be powered by different sources such as electricity or solar power.
Should exterior lighting bollards have RCD protection?
Yes, exterior lighting bollards should have RCD (Residual Current Device) protection. This is because outdoor lighting bollards are exposed to the elements and can pose a risk of electric shock if they are not properly protected. RCD protection helps to prevent electrical accidents by quickly cutting off the power if an electrical fault is detected.
Do bollard lights need planning permission?
It depends on the specific regulations of the local authority where the bollard lights are to be installed. In some cases, planning permission may be required for outdoor lighting installations, including bollard lights, especially in conservation areas, listed buildings, or other areas with special designations. It's always a good idea to check with the local authority beforehand.
Which bollard lights?
It depends on your specific lighting needs and preferences. There are different types of bollard lights available, including electric and solar-powered options, with various styles and brightness levels. It's important to consider factors such as the location, purpose, and desired aesthetic when choosing which bollard lights to use.
If you're not sure about quantities, sizes or have any other questions, our sales team will be more than happy to help. Perhaps you're not sure what bollard lights to use in your garden? Maybe you're wondering what to choose between, higher brightness or a cosier lower brightness level? Give them a call now on 01424 220384.