Help us stock the items you need
If there is something you require that is not on our site, simply give us a call on 01424 220384 or send us a message via our contact form and we'll do our best to get it added to our online electrical wholesale store.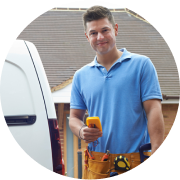 Explore the range of outdoor and waterproof sockets and switches from Electrical2Go. We stock a huge range outside sockets from MK, Click, Timeguard and BG in a variety of styles to offer the weatherproofing protection you need outdoors. Find trade quality sockets and switches at low prices, with Free Delivery and our expert customer service.
Outdoor sockets need to be able to withstand the elements and provide power safely for your outdoor space. Whether it's to light up your garden at night, or power the pressure washer, we've got the right product for you. We have outdoor electrical sockets in both single and double gang as well as weatherproof switches and outdoor electrical boxes. Not just do they have to be functional; we also think that outdoor switches and sockets need to look right. That's why we stock a range of styles and colours to suit your outside space. Unsure as to what outdoor socket or switch would suit your installation best? Contact us on 01424 220384 and our expert team can help point you in the right direction.