Help us stock the items you need
If there is something you require that is not on our site, simply give us a call on 01424 220384 or send us a message via our contact form and we'll do our best to get it added to our online electrical wholesale store.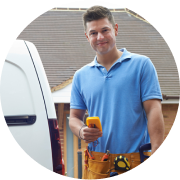 Browse Electrical2go's huge range of trunking, connectors, conduit, ducting and accessories to find the best products for your project. Whether it's large or small, we've arranged all our cable accessories into handy categories so you can quickly and easily find what you're after. PLEASE NOTE: We unfortunately are not offering cable online currently due to import issues and supplier delays.
With a vast collection of plugs, adaptors, reels, leads and other cable accessories, you're bound to find exactly what you need. We have years of experience and stock products from major manufacturers including BASEC, Greenwood, Marshall tufflex, Flexicon, Raytech and more.
Looking for inspiration for your wiring project? Or not quite sure what you need? Our friendly sales team is ready and waiting to take your call. We can answer almost any cabling query you have, just dial 01424 220384.