Help us stock the items you need
If there is something you require that is not on our site, simply give us a call on 01424 220384 or send us a message via our contact form and we'll do our best to get it added to our online electrical wholesale store.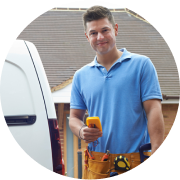 Your Guide to Cabling & Accessories
In any electrical setup, the quality of cabling and accessories can make or break the system's efficiency and safety. Electrical2Go understands this, which is why we offer a wide range of high-quality Cable Accessories, Cable Management Products, and Electrical Cables to meet all your wiring needs. Our products come from reputed brands like Doncaster Cables, Deligo, Deta, Legrand, Trench, Marshall Tufflex, Flexicon, and more.
Cable Accessories: The Building Blocks of Your Electrical System
From cable ties to junction boxes, we offer a comprehensive array of cable accessories. Brands like Deligo and Deta offer robust and durable solutions that are ideal for both domestic and commercial installations.
Cluttered cables are not just an eyesore but can also be a safety hazard. With our cable management products from Marshall Tufflex and Legrand, you can ensure that your wiring is neat, organised, and secure.
Electrical Cables: The Lifeline of Your Electrical System
When it comes to electrical cables, quality cannot be compromised. That's why we offer cables from industry leaders like Doncaster Cables and Trench. These cables are built to last, ensuring reliable electrical connections for your systems.
Frequently Asked Questions
What types of cable accessories do you offer?
We offer a wide variety of cable accessories, including cable ties, clips, glands, and junction boxes.
How do I choose the right cable for my project?
Selecting the right cable depends on the application, the amount of current it needs to carry, and the environmental conditions. Brands like Doncaster Cables offer a range of options suitable for different needs.
Are your products compliant with safety standards?
Yes, all our products meet or exceed the relevant safety standards and come with the necessary certifications.
Can I buy in bulk?
Yes, we offer bulk purchasing options across all our product ranges, including cabling and accessories.
When it comes to Cabling & Accessories, Electrical2Go is your one-stop solution for high-quality products from trusted brands like Doncaster Cables, Deligo, Deta, Legrand, Trench, Marshall Tufflex, and Flexicon. Visit our website today to browse through our extensive range and make an informed decision for your electrical projects.
Looking for inspiration for your wiring project? Or not quite sure what you need? Our friendly sales team is ready and waiting to take your call. We can answer almost any cabling query you have, just dial 01424 220384.