Help us stock the items you need
If there is something you require that is not on our site, simply give us a call on 01424 220384 or send us a message via our contact form and we'll do our best to get it added to our online electrical wholesale store.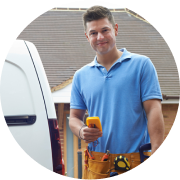 Explore our range of LED strip lights, LED tape lights, indoor and outdoor LED strip light kits and much more including accessories, connectors, wiring and mounts. Find trade quality LED lights at home prices, with Free Delivery.
We have a full range of 24v and 12v flexible LED strip lights in different lengths and colours from Aurora, complete LED flex lighting kits from Enlite and Ansells 'Cobra' range of 12v flexible LED strip lights. Plus all the accessories and fittings you will need. Shop our extensive range of end caps with cable entry, end caps without cable entry, flexible LED striplights, wired LED connectors, 90-degree bends and link leads to find exactly what you've been looking for, at the most competitive prices. LED tape has a wide range of indoor and outdoor lighting applications due to its flexibility, ease of installation and low power requirements. It is being used for kitchen cabinet lighting and other home lighting projects, as well as on commercial and industrial projects, by professionals and homeowners alike. Need some help or friendly advice with your LED strip lights? That's what our sales team is there for! Give them a call on 01424 220384 and we can discuss your installation's needs.