Help us stock the items you need
If there is something you require that is not on our site, simply give us a call on 01424 220384 or send us a message via our contact form and we'll do our best to get it added to our online electrical wholesale store.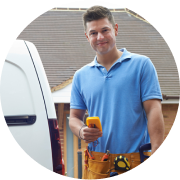 Explore our range of downlight fire hoods at Electrical2Go. We stock popular products like GU10 fire hoods, fire rated hoods, halogen light fire hoods and many more. We also stock a wide range of downlight accessories including fittings, bezels, extenders and more.
Downlight fire hoods are used to cover recessed lights in order to maintain the fire resistant integrity of the ceiling or surface where downlights have been installed. There are many options for using fire rated hoods; many people ask us whether fire rated downlights need hoods and the answer is no. Only non-fire rated downlights need fire hoods.
With the switch to LED lights over the last decade or so, we're also often asked whether you need fire hoods with LED downlights and again, the answer is no as long as they're fire rated.
If you can't find the downlight fire hood you need, don't hesitate to contact us with more information. Our dedicated sales team are available on 01424 220384, and we'll be happy to help.