Help us stock the items you need
If there is something you require that is not on our site, simply give us a call on 01424 220384 or send us a message via our contact form and we'll do our best to get it added to our online electrical wholesale store.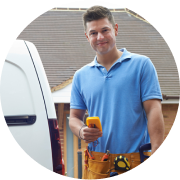 Illuminate Your Property: Discover Our Range of Floodlights and Security Lights
At Electrical2Go, we understand the essence of maintaining a well-lit and secure environment, be it for your home, office, or industrial setting. Our extensive range of floodlights and security lights is designed to cater to various lighting needs, ensuring you find the ideal solution for your space. We are proud to stock products from reputed brands such as Ansell, JCC, Collingwood, Nightsearcher, Robus, among others, each offering unique features and benefits.
Dive into Our Collection
Floodlights:
Our floodlights deliver powerful illumination, making them perfect for outdoor areas, work sites, and sports facilities. With options ranging from LED, halogen to solar-powered floodlights, you're bound to find one that suits your requirements.
Ansell Floodlights: Known for their robust and energy-efficient designs, Ansell floodlights are a great choice for those seeking long-term lighting solutions.
Collingwood Floodlights: Featuring a sleek design coupled with powerful lighting, Collingwood floodlights add both functionality and aesthetic appeal.
Security Lights:
Enhance the safety of your premises with our top-notch security lights. They are equipped with motion sensors and automatic on/off features, ensuring optimal security and energy efficiency.
JCC Security Lights: JCC security lights boast innovative designs with user-friendly features, making them a reliable choice for safeguarding your property.
Robus Security Lights: Offering a blend of performance and durability, Robus security lights are tailored for those who prioritize reliability.
Frequently Asked Questions
What are the benefits of LED floodlights?
LED floodlights are known for their energy efficiency, long lifespan, and better light quality, making them a cost-effective and eco-friendly lighting solution.
Which brand offers solar-powered floodlights?
We have a variety of solar-powered floodlights from different brands. Feel free to browse our collection to find the perfect match for your outdoor lighting needs.
How do motion sensor security lights work?
Motion sensor security lights detect movement within a certain range and illuminate the area, providing both convenience and enhanced security.
Browse through our website to explore the full spectrum of floodlights and security lights we offer. With Electrical2Go, you are not just purchasing lights; you're investing in quality, reliability, and peace of mind.
Need some help or friendly advice? That's what our sales team is there for! Give them a call on 01424 220384.