Help us stock the items you need
If there is something you require that is not on our site, simply give us a call on 01424 220384 or send us a message via our contact form and we'll do our best to get it added to our online electrical wholesale store.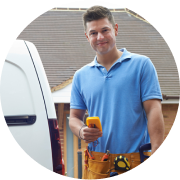 Contain all of your electrical connections with high-quality, durable electrical junction boxes from Electrical2Go. We stock a range of junction boxes from major brands such as Click, Hager, Wiska and more. Find a range of amp ratings from popular ones 20 amp, 32 amp and 60 amp junction boxes as well.
Browse the categories below to find out more about standard junction boxes, 17th edition boxes, lighting junction boxes, downlighter boxes and more. We offer trade quality products at home prices. Looking for inspiration or not quite sure what junction box you need? Our friendly sales team is ready and waiting to take your call. Just dial 01424 220384.