Help us stock the items you need
If there is something you require that is not on our site, simply give us a call on 01424 220384 or send us a message via our contact form and we'll do our best to get it added to our online electrical wholesale store.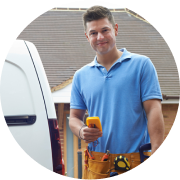 Illuminate your worktops and bring a more relaxing and inviting atmosphere to your kitchen with our range of under cabinet lighting. Whether its LED kitchen under cabinet lighting, cabinet downlights and display lights, or even under shelf lighting, you can find exactly what you need at Electrical2Go.
With a wide array of under cabinet lighting to choose from including different types, colour temperatures and ways of installing, read below to gain a better understanding in choosing which lighting will best suit your needs.
LED
LED strip lights are a versatile and cost-effective way to add under cabinet lighting to your kitchen. These slim strips can be easily installed using adhesive backing and come in a range of lengths and colours. LED strip lights are a popular choice for kitchen lighting as they offer high energy efficiency, long lifespan, and low heat output. With bright and balanced illumination, they are ideal for food preparation and cooking. LED lights are available in a variety of colour temperatures, from warm white (2700K-3500K), cool white (4000K-5000K) to daylight (5700K-6500K).
Downlights
Downlights, also known as recessed lighting, provide a clean and sleek look while offering ample illumination. Downlights come in a range of colours and styles that can be further complemented to suit your needs and wants through a range of bezel choices. Downlights are also energy efficient with their bright illumination; perfect for kitchen task lighting, such as chopping vegetables or preparing meals. Similar to marker lights, these offer a subtle and clean look.
Marker Lights
Marker lights are small, low-profile lights that provide accent lighting or task lighting. These under cabinet lights provide a seamless flush look with low-maintenance and energy-efficient qualities. Great at accentuating specific areas in and around the kitchen. Similar to downlights, these offer a subtle and clean look. Because marker lights are mainly used for task lighting, they are often available in warm white.
Under Cabinet Lighting Styles
When it comes to choosing the colour temperature for under cabinet lighting, warm whites are preferred due to their cosy and welcoming feel. However, cool white is often preferred for its crisp, clean look, making it a favourite for modern, minimalist kitchens. Ultimately, choosing a colour temperature depends on personal preference and the overall style of your kitchen.
Unsure which temperature of lighting you want to choose, check out our handy guide to Warm White Lighting vs Cool White Lighting here: Guide to Warm White vs Cool White
LED Strip Lighting
LED Strip Lighting - is a versatile type of lighting that can be used in many different settings, not just under cabinet lighting in the kitchen. Examples include cove lighting, accent lighting, outdoor lighting, backlight, commercial lighting and more!
Cove Lighting - Strip lights can be installed in ceiling or wall coves to provide indirect lighting. This creates a soft, diffuse glow that can enhance the ambience of a room.
Accent Lighting - Strip lights can be used to accentuate artwork, architectural details, or other decorative features in a room. They can be placed behind or below objects to create dramatic lighting effects.
Outdoor Lighting - Strip lights can be used to illuminate aisles, decks, or outdoor seating areas. They are often weatherproof and can withstand moisture and dust; to find out if a product is suitable for external use, check out its IP (ingress protection) rating.
Backlight - Strip lights can be placed behind TVs, mirrors, or other surfaces to create a backlight effect. This creates a halo-like glow that enhances the visual impact of the object. This is very popular in game rooms.
Commercial Lighting - Strip lights are commonly used in retail stores, restaurants and other commercial spaces. It can be used to highlight products, create mood lighting, or enhance the overall feel of a room.
Complementary Products
Other useful lighting products include controllers, switches, wiring, connectors, fuses and more! These will help further customise your under-cabinet lighting (as well as other types of lighting) to create the lighting of your dreams.
Controllers: Controllers can be used to adjust the brightness or colour of LED strip lights.
Switches: Switches can be used to turn under cabinet lights on and off, providing convenient control over lighting.
Wiring: Proper wiring is important to ensure safe and efficient operation of under cabinet lighting.
Connectors: Connectors are essential for joining sections of LED strip lights together and can be used to customise the length of lighting strips.
Fuses: Fuses can protect under cabinet lighting from power surges and prevent damage to the lighting system.
Brands we recommend
We stock under cabinet lighting from major manufacturers including Aurora, Ansell, Robus, Sylvania, Knightsbridge and more!
Browse the wide range of Ansell Under Cabinet Lights Electrical2Go offers - All under cabinet lights from Ansell
Electrical2Go also offers a variety of Robus Under Cabinet Lights - All under cabinet lights from Robus
Check out all Aurora under cabinet lights available at Electrical2Go - All under cabinet lights from Aurora
FAQS
Where to place under cabinet lighting?
Under cabinet lighting should be installed directly underneath the cabinets, along the front edge or the underside of the cabinet. This placement will provide optimal illumination for tasks such as food preparation, cooking, and cleaning, while also enhancing the overall ambiance of the kitchen.
How to hide LED strip lights under cabinets?
You can hide the LED strips under the cabinet by using mounting clips or adhesive tape. This makes the light invisible and creates a seamless look. Alternatively, you can install a trim or mouldings to cover the lights and further conceal them.
Where to position under cabinet LED lighting?
Under cabinet lighting should be positioned towards the front of the cabinet, as close to the edge as possible. This will provide the best lighting for tasks and also create a visually appealing effect.
How many lumens needed for under cabinet lighting?
The recommended lumen output for under cabinet lighting is between 150-500 lumens per linear foot of cabinet space. However, the exact number of lumens needed may vary depending on factors such as the size of the kitchen and the user's preferences. For very subtle accent lighting, 100 to 200 lumens per foot is ideal. For more brightness aim for a higher lumen output.
How much under cabinet lighting do I need?
The amount of undercabinet lighting you need depends on the size and layout of your kitchen, as well as your lighting preferences. In general, it is recommended to install under cabinet lighting along the entire length of the cabinet to optimise lighting in the workspace/kitchen.
Shop all Under Cabinet Lighting at Electrical2Go here
If you're not sure about quantities, sizes or have any other questions, our sales team will be more than happy to help. Perhaps you're not sure what under cabinet lighting colours you need? Maybe you're wondering which under cabinet lighting is the best choice for you? Give them a call now on 01424 220384.