Service Updates: Customer Service hours, Monday - Friday 8:30am - 5.00pm
Warm White vs Cool White: Which Should You Choose?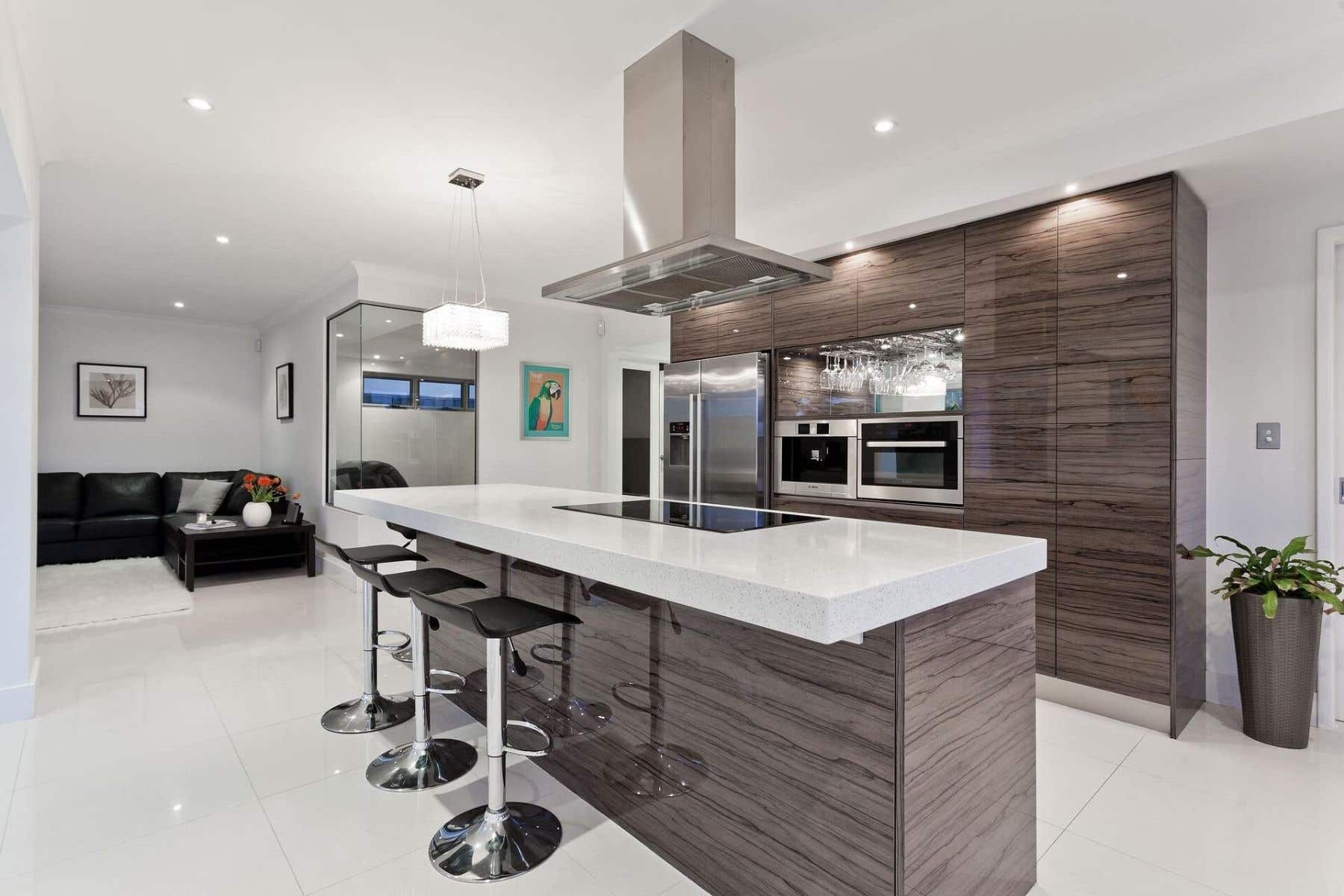 Are you confused when you see warm white or cool white on an LED light? Maybe you're doing up your house and are wondering whether warm white or cool white is better in your kitchen?
Perhaps you're unsure of which colour temperature is best for a relaxing bedroom? Well fear not, here at Electrical2Go, we're the experts in home lighting so we've compiled this handy guide to colour temperature and which is most suitable for your project.
What is LED Colour Temperature?
Other than energy efficiency and durability, one of the biggest differences between LED bulbs and traditional products such as halogen or incandescent bulbs, or fluorescent tubes is that they come in a much wider range of colour temperatures. 
Colour temperature is measured on the Kelvin scale (K) and ranges from 1000K up to 10,000K. The vast majority of home lighting sits between 2000 and 6500K, but what does that mean for your choice of light? To help you understand, we've put together this handy table:
KELVINS

LIGHT TYPE

APPEARANCE

CHARACTERISTICS

BEST FOR

2000 - 3000

Warm white

Orange to yellow or gold 

Calming, atmospheric, cosy, inviting & intimate

Living rooms

Bedrooms

Decorative lighting 

Garden lighting

3000 - 4500

Cool white

Bright white 

Bright, vibrant, crisp, inviting

Kitchens

Bathrooms

Home offices

Work environments & commercial properties

4500 - 6500

Daylight

Brightest white

Illuminating, powerful, alert, appears as day time

Garages & workshops

Floodlights

Security lights
What is the difference between warm white and cool white?
By far the two most popular types of LED light bulbs, the main difference between warm white and cool white light bulbs is the colour they emit. As we've seen above, warm white is (no surprises) warmer and comparatively dimmer than cool white which is brighter and has more of a blue tinge.
Image Source: Integral LED
Warm White Lighting
Warm white lighting is one of the most popular around the home, especially in living areas or where you want to create a homely, inviting and relaxing atmosphere. Warm white lights have an orangey-yellow tinge to them which is similar to the older style incandescent or halogen bulbs. The best place to use warm white bulbs is anywhere you spend a lot of time relaxing and unwinding around the home such as bedrooms, living rooms, dining rooms, conservatories and even in the garden as summer lights. Warm white lightbulbs are also great in table lamps and bedside lamps.
Below, you can see what a warm white light could look like in your home: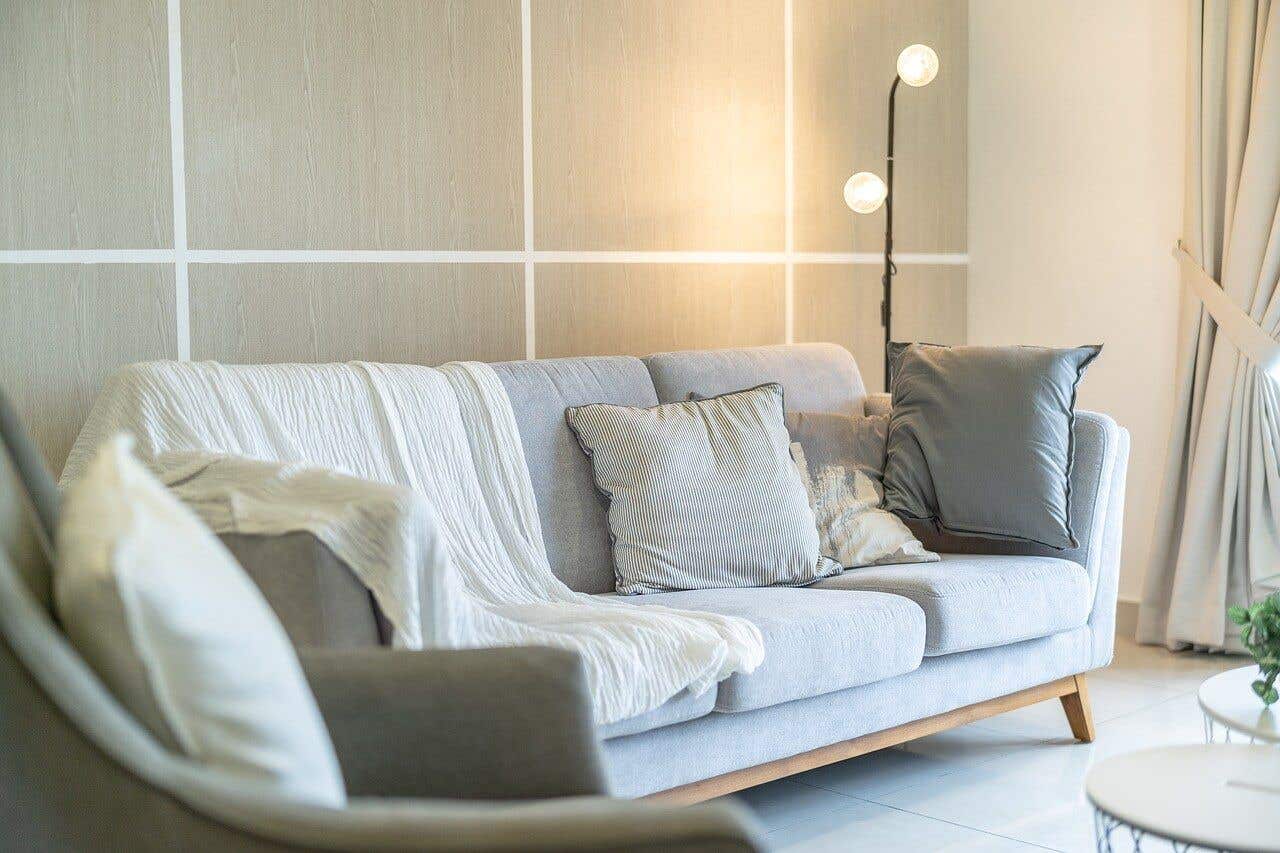 Cool White Lighting
At the other end of the scale, cool white lighting emits a brighter, more vibrant light that's more toward the blue end of the colour spectrum. They appear closer to daylight than a warm white bulb. They're best suited for the busier and more lively areas of the home where you need something a bit brighter. They're very popular in kitchens, utility rooms, bathrooms, offices and other work environments. Cool white light bulbs are much closer to the older style fluorescent tube lights. Cool white lighting is often commonly used in commercial properties.
Below, you can see what a cool white light could look like in your home: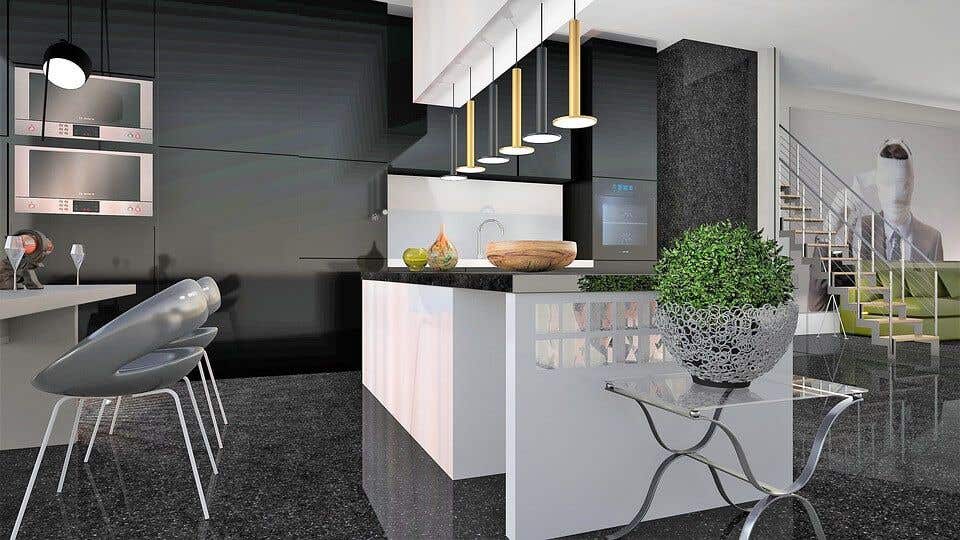 Daylight lighting
At the brightest end of the scale, daylight lighting does exactly what it says on the tin... it replicates daylight. These types of lights are very bright and powerful so are often used in commercial settings such as yards, forecourts, sports venues, and as floodlights and security lights. In a home setting, people often use them as driveway or garden lights.
Colour Temperature FAQs
Q: Should I choose warm white or cool white for my kitchen?
A: It depends. For the main lights, cool white is one of the most popular choices. However, if you're opting for a country or traditional style, then you may find that warm white lights work better. Many people often choose warm white lights for their under cabinet lights, and this can work well in conjunction with the brighter ceiling light.
Q: Should I choose warm white or cool white for my bathroom.
A: Bathrooms generally benefit from the brighter light so you can see more clearly. However, if you love nothing more than a relaxing soak, consider warm white led lights for that softer atmosphere.
Q: Is 2700K warm white?
A: Yes, warm white colour temperature is considered to be between 2000K and 3000K.
Q: What colour temperature is cool white?
A: Cool white colour temperature is between 3000K and 4500K.
Q: Is cool white the same as daylight?
A: No, daylight is generally brighter than cool white. However, at the brightest end of the cool white colour temperature range, it will still be very bright.
Q: Which is better? Warm white or cool white?
A: Neither is better or worse, but each has its own merits depending on where you plan to use it.
If you're unsure about the best lighting for your project, don't hesitate to get in touch with our friendly team. We'll be happy to talk you through your options and ensure you get the lighting that works for you. Just dial 01424 220384 or contact us via email.
---