Help us stock the items you need
If there is something you require that is not on our site, simply give us a call on 01424 220384 or send us a message via our contact form and we'll do our best to get it added to our online electrical wholesale store.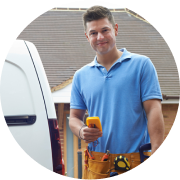 Non-corrosive light fittings are essential if you need durability, quality, performance and a long life for your lighting project.
So we've put together a collection of non-corrosive light fittings including microwave non-corrosive fittings, LED non-corrosive lighting and non-corrosive emergency lighting designs. Plus we can supply you with chain suspension kits for installing your non-corrosive lighting system. If you're not sure what your project needs and could do with some advice, you can always call our friendly customer service team on 01424 220384.