Help us stock the items you need
If there is something you require that is not on our site, simply give us a call on 01424 220384 or send us a message via our contact form and we'll do our best to get it added to our online electrical wholesale store.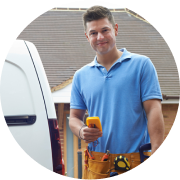 Explore our range of wholesale ceiling light fixtures suitable for any project and any room including living rooms, bathrooms, kitchens, dining rooms, bedrooms and more.
We stock chandeliers, pendants, multi-arm fittings, flush and semi-flush ceiling fittings as well as rise & falls, spot bars and spot plates. Some of our best-selling ceiling lights include LED lights, industrial ceiling lights, ceiling light shades and more. Our ceiling lights are perfect for trade, wholesale or home projects. You can find a range of products in all styles including modern, vintage, minimalist and ornate. Whether you're looking for a black, white, silver, copper, steel, brass or any other kind of ceiling light, you can find it at Electrical2Go. Use the subcategories below to find a selection of further options and filters. You can browse our wholesale ceiling lights & pendants by major manufacturers including Ansell, Hager, Sylvania, Firstlight, Timeguard, Aurora and more.