Help us stock the items you need
If there is something you require that is not on our site, simply give us a call on 01424 220384 or send us a message via our contact form and we'll do our best to get it added to our online electrical wholesale store.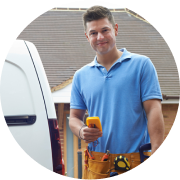 Electrical2Go stock a wide range of door entry systems for both commercial and residential use. Whether it's video door entry systems, front door intercoms, or electric door release, you're sure to find what you need for your project with us.
Our range of door entry phones and video entry systems consists of products from major manufacturers such as Bell Systems, ESP, Eaton, Greenbrook and more. We continually monitor the market to ensure we can bring you the best door entry systems for the lowest cost. Are you unsure of which type of door entry phone or video door entry system is suitable for your project? Get in contact with our expert team via email or on 01424 220384 and we can discuss any questions you may have.