Help us stock the items you need
If there is something you require that is not on our site, simply give us a call on 01424 220384 or send us a message via our contact form and we'll do our best to get it added to our online electrical wholesale store.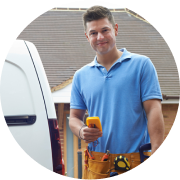 Door Entry Systems: Enhance Your Home Security
Security starts at your front door. With an array of advanced Door Entry Systems, Electrical2Go brings you peace of mind, right at your doorstep. Whether it's a residential property or a commercial building, we offer a wide selection of cutting-edge solutions to meet your unique needs. From video intercoms to access control systems, our range is versatile and expansive. Choose from esteemed brands such as Bell Systems, Byron, ESP, Robus, and Knightsbridge to ensure your premises are safe and secure.
Bell Systems has been a pioneer in the field of door entry solutions, offering systems that combine traditional craftsmanship with modern technology. From simple audio intercom systems to sophisticated video-enabled setups, Bell Systems provides a range of options that are as reliable as they are advanced.
Byron focuses on straightforward, user-friendly door entry systems that don't compromise on security. Whether it's wireless doorbells or more complex multi-unit systems, Byron offers a selection designed for easy installation and operation.
ESP stands for cutting-edge technology when it comes to door entry systems. Their video intercoms and biometric access controls are particularly noteworthy, offering top-notch security features, such as facial recognition and fingerprint scanning.
Robus is a brand that offers a broad spectrum of door entry systems, each tailored to meet specific security needs. From basic doorbells to complex multi-access control systems, Robus has a solution for every kind of property.
Knightsbridge products are not just effective but also budget-friendly. Their door entry systems strike a fine balance between quality and cost, making them an ideal choice for those who seek affordability without sacrificing security features.
Frequently Asked Questions
What Types of Door Entry Systems Do You Offer?
We offer a variety of systems, from basic audio-only intercoms to advanced video and biometric systems.
How Difficult is the Installation?
The installation varies depending on the system. While basic models are often DIY-friendly, more advanced systems may require professional installation.
Do These Systems Require Ongoing Maintenance?
Generally, minimal maintenance is required, but it's advisable to check manufacturer guidelines for specific maintenance recommendations.
Can I Integrate Door Entry Systems with Other Security Systems?
Yes, many of our systems offer integration capabilities with existing security setups, such as CCTV systems.
Door security is an essential part of any comprehensive safety plan. Electrical2Go prides itself on offering a varied selection of door entry systems that provide reliable security solutions for all types of properties. With trusted brands like Bell Systems, Byron, ESP, Robus, and Knightsbridge, we are committed to delivering quality and peace of mind to our customers. Visit our website today to explore your options and find the door entry system that best suits your needs.
Are you unsure of which type of door entry phone or video door entry system is suitable for your project? Get in contact with our expert team via email or on 01424 220384 and we can discuss any questions you may have.