Help us stock the items you need
If there is something you require that is not on our site, simply give us a call on 01424 220384 or send us a message via our contact form and we'll do our best to get it added to our online electrical wholesale store.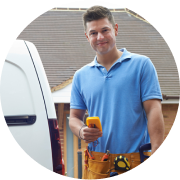 FP200 gold fire-resistant cable is hugely popular across countless industries, thanks to its high-quality production and reliability for emergency systems. At Electrical2Go we stock a wide range of fire alarm cable that is suitable for any project, at low prices.
Browse the collection to find the right two-core and earth FP200 gold cable, three-core and earth FP200 cable and four-core and earth FP200 cable, available on a per-section price point so you can order as much as you need for your project. We stock fire rated cable in a range of colours to suit your installation.

If you need assistance on your requirements for FP200 cable, then don't hesitate to call or email us. That's what our sales team is there for! Give them a call on 01424 220384.