Help us stock the items you need
If there is something you require that is not on our site, simply give us a call on 01424 220384 or send us a message via our contact form and we'll do our best to get it added to our online electrical wholesale store.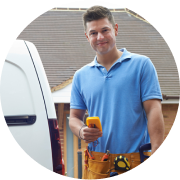 RCD protection incorporates both RCDs (Residual Current Devices) and RCCBs (Residual Current Circuit Breakers) which are an essential part of any safe wiring project.
Our collection of safety wiring accessories includes weatherproof RCD spur enclosures, RCD single white latching sockets, double metal sockets, RCD metal fused connection units, metal-clad RCD FSUs, and active and passive switched outlets. We also stock a range of brands and products including MK RCD sockets and Greenbrook RCD spurs. In essence, when it comes to RCD protection, we've got you covered! If you're not sure what the best product is for the job at hand, our friendly sales team is here to help. Just give them a call on 01424 220384 and they'll happily assist you.