---
Electric Vehicle Charger Guide
Electric vehicles are only going to increase in popularity and ubiquity. We can see more and more car charging points in our day-to-day lives, and as the UK government and those abroad legislate for the phase-out of traditional petrol and diesel cars, more people are going to make the switch to electric vehicles (EV's) or Plug-In Hybrids (PHEV). That means the demand for EV chargers in homes, workplaces, and other commercial settings is only going to increase as a result.
Understanding Electric Car Chargers
Electric vehicle chargers may seem daunting to begin with. What power rating is best? Type 1 or Type 2? Tethered or untethered? Do I need smart functionality? Fortunately, we're here to help you and your clients understand their needs and what EV charger is right for them. Let's run through the basics…
EV Charger Power Ratings
| | | | |
| --- | --- | --- | --- |
| Power Output | 3.7kW (slow) | 7kW (fast) | 22kW (fast) |
| Charge Time (hours) | 12-24 | 8-12 | 4-6 |
Electric car chargers come in a range of power ratings. Trickle chargers plug into a standard 220v, 3-pin plug. Some people run a cable from inside their home, or they install a dedicated outdoor 3.7kW charger. Due to the low power output, it can take between 12-24 hours to fully charge a battery from empty, depending on the size of the battery.
Moving into dedicated EV chargers, sometimes referred to as wallboxes, AC chargers require specialist installation but can charge an EV much faster. These are the ones found on the sides of people's homes, offices and other commercial premises. These are typically available in 7kW, and 22kW outputs. 7kW are suitable for home use, but 22kW require 3-phase power to the premises and are therefore better suited to commercial use.
Depending on the size of the EV battery pack, a 7kW charger should take anywhere between 8-12 hours from empty to fully charged. A 22kW EV charger should be between 4-6 hours.
When looking at these figures, it's worth remembering that most EV drivers don't run their battery to completely empty, so real-world charging times may be less.
Type 1 or Type 2 EV Chargers
There are two main connection types for EV chargers, Type 1 and Type 2. These differ in the layout of the pins and, unfortunately, aren't inter-compatible without a converter. In most cases, and especially in Europe, Type 2 is the most common type fitted to new EVs. Older EVs may still have the Type 1 connection.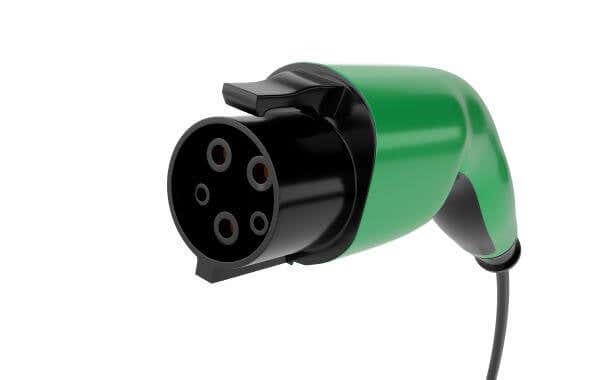 Features
Standard US & Asia connector
5 pin design
No locking mechanism
More common on older EVs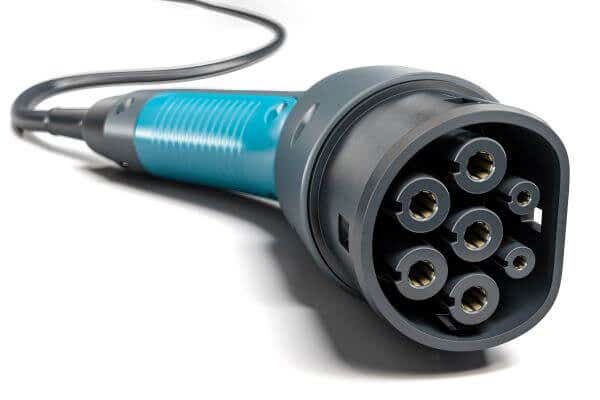 3.3kW
7kW
22kW (3 - phase)
Most common fitting for new EVs
Considered the standard for the European market
7 pin design
Can work with 3-phase power
Has locking mechanism
Can work with Tesla Superchargers
---
Tethered or Untethered?
This one's down to personal preference, it makes no difference to the performance of the EV charger. Put simply, tethered EV chargers have the charging cable permanently attached to the unit, and untethered chargers have a cable that plugs into each end.

The positives of a tethered car charger are primarily convenience. You can simply turn up, plugin and walk away. The downsides are that you will need to change the whole unit should you change charger type in the future, you'll have to keep another cable in your car if you charge elsewhere, and finally, some people find the cable to be unsightly on the side of their house.
Untethered chargers require you to get the cable out of your boot or garage every time you want to charge up, but they are certainly a 'neater' and more elegant solution, allow you to use the same cable elsewhere, and if you change the car in the future, you can simply buy a new cable or a converter.
Explore our huge range of electric car chargers below!
What are Smart EV Chargers?
Smart EV chargers are those which use smart tech to 'talk' to the car, the electricity networks, and usually to a phone, tablet or PC to manage things like charge times, power usage, and sometimes even power source to allow people to commit to fully green energy. They may also work with existing solar or wind generation products in the home or business premises.
Need to charge on the road? Check out this really useful fully interactive map from Auto Trader to find an EV charger close to you: Click here to visit interactive EV Charger Map
For more information about EV chargers, explore our FAQ page.
OLEV: EVHS and WCS Grants
The UK Government has set up the office for Low Emission Vehicles (OLEV) as part of the DfT, and as part of this, they offer the Electric Vehicle Homecharge Scheme (EVHS) and Workplace Charging Scheme (WCS). Despite the different names, these are fundamentally the same and offer a grant of up to £350 to be used against an EV charger and installation. The only difference is that the former applies to home usage and the latter to commercial, charity, public authority, and business installations.

Despite the official names, you'll often see these referred to simply as the OLEV Grants. There are some finer details we cover in our OLEV Grant Guide, but on the whole, these grants are very simple to apply for and receive. The following must apply:
You have to buy an OLEV approved EV Charger (all of those for sale on E2G are)
You have to use an OLEV approved installer
You must have off-street parking
You must have bought an eligible EV or PHEV, or leased one for a minimum of 6 months.
Our favourite EV Charger Brands
We stock a huge range of EV charging brands that we trust to be a perfect fit for your clients at any price point. From smart chargers brimming with the latest tech, to ultra-powerful fast chargers for fleet use, and down to the tried and tested options for a home installation, we've got everything at Electrical2Go.