Help us stock the items you need
If there is something you require that is not on our site, simply give us a call on 01424 220384 or send us a message via our contact form and we'll do our best to get it added to our online electrical wholesale store.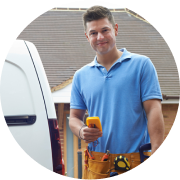 Forget the faff of having to top up at the fuel station on your way home from work - with an electric vehicle it's possible to top up your car from the comfort of your home.
But using a traditional domestic socket to power it isn't quite going to cut it. That's where a wall mounted EV charger comes in. These discreet, compact and cost effective solutions can be mounted on a wall or metal pole, either in your garage or on your driveway. At Electrical2Go, we offer a wide range of quality wall mounted EV chargers from reputable brands including EO, Wallbox, Rolec, Scame and Zappi. Why not browse our collection today?
Not quite sure which wall mounted EV charger you require? Our friendly sales team is always on hand to help you out or answer any questions. Simply give them a call on 01242 220384.