Help us stock the items you need
If there is something you require that is not on our site, simply give us a call on 01424 220384 or send us a message via our contact form and we'll do our best to get it added to our online electrical wholesale store.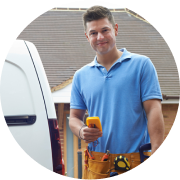 Creating the right functional space in your bathroom is a delicate process, one which requires finding exactly the right electric toothbrush chargers. At Electrical2go, we specialise in bringing you the finest wholesale toothbrush charging products at the most competitive prices.
Browse the categories below to find wall mounted toothbrush chargers, cable free single and double toothbrush chargers, in a range of styles and finishes including black metal, brushed metal, polished steel with a chrome effect, and of course standard white electric toothbrush chargers, compatible with Braun & compatible with Oral B. We know that atmosphere in a bathroom is important, the fixings need to be in line with your aesthetic to ensure your bathroom is just as you like it, whilst being functional and our dual electric toothbrush chargers make it just that for you and your partner or guests.
We stock a wide range of electric toothbrush chargers from ProofVision.
If you're not sure what your project needs and could do with some advice regarding your bathroom toothbrush chargers, you can always call our friendly customer service team on 01424 220384.