Help us stock the items you need
If there is something you require that is not on our site, simply give us a call on 01424 220384 or send us a message via our contact form and we'll do our best to get it added to our online electrical wholesale store.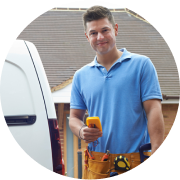 Discover Homeware and Appliances at Electrical2Go
Transform your living space with the extensive range of homeware and appliances available at Electrical2Go. Whether you're looking to upgrade your entertainment options with a bathroom TV or enjoy music outdoors with quality speakers, we have something for every home. Explore our selection of white goods, doorbells, small household appliances, and festive Christmas products to find the perfect fit for your lifestyle.
Bathroom TVs
Bathroom TVs bring a touch of luxury to your daily routine. Designed to resist steam and splashes, these TVs are IP-rated for safe use in wet environments. Our range includes sleek, mirror-finish models from top brands, which serve as both a modern bathroom mirror and an entertainment hub. Enjoy crisp, clear images and sound quality that transforms your bathroom into a relaxation zone.
Outdoor Speakers
Elevate your outdoor gatherings with our durable Outdoor Speakers. These speakers are built to withstand the elements while providing clear and robust audio, perfect for any backyard barbecue or garden party.
White Goods
From refrigerators to washing machines, our selection of White Goods is sure to impress. We offer energy-efficient and modern appliances that fit seamlessly into your home, ensuring convenience and functionality.
Door Bells
A simple ring transforms with our innovative Door Bells. From classic chimes to advanced video doorbells that connect to your Wi-Fi, you can see and speak to visitors from anywhere. Enhance your home security with features like motion detection.
Small Household Appliances
Our Small Household Appliances are handpicked for their performance and design. Make your kitchen duties effortless with our stylish and practical kettles, toasters, and microwaves. Whether you're preparing a quick meal or hosting a dinner party, these appliances are your trusty countertop companions.
Christmas Products
Electrical2Go's Christmas Products light up your festive season. Our collection ranges from outdoor light displays to indoor LED trees, creating a warm and inviting atmosphere. Embrace the holiday spirit with energy-efficient lighting options and decorations that capture the magic of Christmas.
Frequently Asked Questions (FAQs)
What types of homeware and appliances do you offer?
We offer a wide range, including bathroom TVs, outdoor speakers, white goods, doorbells, small household appliances, and Christmas products.
Can bathroom TVs handle the humidity and water exposure?
Yes, our bathroom TVs are waterproof and designed to operate safely in humid and wet environments.
Do the outdoor speakers need to be covered or brought inside during bad weather?
No, our outdoor speakers are weather-resistant and built to withstand various weather conditions without compromising performance.
Whether you're updating your home with the latest technology or seeking the perfect seasonal touch, Electrical2Go has a carefully curated selection of homeware and appliances to suit your needs. Browse our range today and bring comfort, convenience, and joy to your home!
If you have any product related questions or could do with some advice about best products for your project, you can always call our friendly customer service team on 01424 220384.