Help us stock the items you need
If there is something you require that is not on our site, simply give us a call on 01424 220384 or send us a message via our contact form and we'll do our best to get it added to our online electrical wholesale store.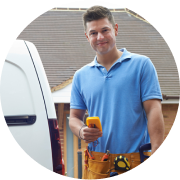 A Comprehensive Guide to Fire Safety Alarms
When it comes to fire safety, it's essential to know that not all alarms serve the same purpose. At Electrical2Go, we're committed to providing an array of alarms to suit a variety of needs. From smoke detection to hazardous gas alerts, let's delve deeper into the unique features and functions of each type of alarm we offer.
Smoke Alarms
Smoke alarms come in several varieties including ionisation alarms, which are highly effective in detecting fast-flaming fires. Brands like Aico offer reliable versions of these. There are also optical alarms that are designed to sense slow, smouldering fires, often provided by brands like Fireangel. Some of the latest in the market even offer smart functionalities that can be controlled via your smartphone, adding an extra layer of safety and convenience.
Heat Alarms
Heat alarms can vary based on their detection method. Rate-of-rise alarms are sensitive to sudden increases in temperature, making them ideal for quickly spreading fires. Fixed temperature alarms activate upon reaching a set temperature. Some sophisticated options such as those offered by ESP combine both rate-of-rise and fixed temperature features in what are known as thermo-vector alarms.
Fire Alarm Systems
Fire alarm systems often integrate various types of detection like smoke and heat and may also include emergency lighting and sounders. Conventional systems are zone-based, making them suitable for small to medium-sized buildings. In contrast, addressable systems are better suited for larger establishments as they provide specific information about the location of the fire, allowing for a quicker response time.
CO2 Alarms
CO2 alarms are particularly important for areas that have fuel-burning appliances. These come in different formats like wall-mounted types that are positioned approximately five feet above the floor and offer displays showing CO2 levels. There are also plug-in versions that fit directly into an electrical socket and often come with a battery backup feature for added safety.
Carbon Monoxide Alarms
Last but not least, we have carbon monoxide alarms that are crucial for detecting this odourless and harmful gas. Digital display alarms offer real-time updates on carbon monoxide levels and are often available from brands like Kidde. There are also combi alarms that serve the dual purpose of detecting both smoke and carbon monoxide, giving you a well-rounded approach to fire safety.
Frequently Asked Questions
Are Battery-Powered Alarms Reliable?
While battery-powered alarms offer convenience, it's crucial to check and replace the batteries regularly to ensure reliability.
Do I Need a Professional to Install My Alarm?
For basic types like smoke alarms, self-installation is often sufficient. However, integrated fire alarm systems should be professionally installed for optimal safety.
What Is the Ideal Number of Alarms for My Home?
The number depends on the size and layout of your home. At the very least, there should be one smoke alarm per floor.
Electrical2Go provides a rich selection of fire safety alarms tailored to various needs and requirements. With multiple types and advanced features, you can customise your safety setup to offer the most effective protection for your premises.
We constantly monitor the market to ensure we supply the best smoke alarms for the lowest cost, from manufacturers such as Kidde, Aico, FireAngel, Nest and more. If you can't find what you're looking for, or have questions regarding your smoke alarm, don't hesitate to email us or phone 01424 220384.