Help us stock the items you need
If there is something you require that is not on our site, simply give us a call on 01424 220384 or send us a message via our contact form and we'll do our best to get it added to our online electrical wholesale store.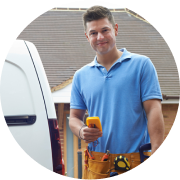 Welcome to our solar lights category, where you'll find an extensive range of high-quality and affordable solar lighting solutions for all your outdoor needs.
Browse affordable and energy saving Solar Lights
We have put together a fantastic range of solar garden lights from an array of trusted brands to bring you cost efficient ambience to your outdoor spaces. Unsure on how to choose the best solar garden lighting for you? Our friendly sales team is ready and waiting to take your call. Just dial 01424 220384.
Why Energy Efficient Solar Lighting?
Solar lights bring a host of benefits such as convenience, energy-saving, reduced costs and a modern aesthetic. As they do not require electricity from the grid they can be moved wherever needed to suit your needs, only relying on the suns energy to power them; with this and their low maintenance, solar lights typically have a long lifespan. With the future in mind, many solar lights have been designed with sleek appearances to offer a welcoming ambient glow around outdoor spaces. Here at Electrical2Go we stock solar garden lights that offer both a cosy, homely vibe whilst allowing your garden to remain open and clean.
What quality garden solar lights are available?
From solar landscape lights to solar flood lights, our collection has a variety of solar-powered outdoor lights that are easy to install and require very little maintenance. In addition to their convenience, solar lights don't require any complicated installations or long power cords, making them an ideal choice for outdoor spaces.
TYPES OF SOLAR LIGHTS
Wall Solar Lights
Wall solar lights are a practical and popular way to illuminate outdoor spaces, providing an energy-efficient and stylish lighting solution for walls and fences. However, they may not be as effective in areas with heavy shade or during extended periods of low sunlight; ideal to use on outside areas exposed to a lot of sunlight.
Bollard Solar Lights
Solar bollards are a popular choice for illuminating paths and walkways, offering both safety and style to outdoor areas. While they are usually easy to install and low-maintenance, they may not provide enough light for larger areas or darker nights.
PIR Solar Lights
PIR (passive infrared sensor) solar lights are ideal for security purposes, as they use motion sensor technology to activate when movement is detected. However, they may be less effective during extended periods of low sunlight or if the sensor is obstructed. Great for front and back of properties to give you peace of mind whilst also saving costs on electricity.
Lantern Solar Lights
Solar lanterns provide a charming and whimsical touch to outdoor spaces, offering ambient lighting and decoration. While they are typically easy to install and use, they may not provide as much light as other types of solar lights.
Portable Solar Lights
Portable solar lights are versatile and convenient for on-the-go use, providing a reliable source of light for camping, hiking, and other outdoor activities. However, due to their compact sizes and portability, they may have a shorter battery life than other types of solar lights and may not be as effective during extended periods of low sunlight.
What to consider when buying solar lights?
When considering options for solar garden lights, there are several factors to keep in mind. One important consideration is battery size, as this will determine how long the lights will operate without sunlight. A larger battery can provide longer run times, but it may also increase the cost of the lights.
Another consideration is lighting modes, which can vary depending on the type of solar lights. Some lights may offer different modes, such as steady or flashing, while others may have sensors that adjust the brightness based on the amount of sunlight available.
Brightness is also an important factor, as it can impact the effectiveness of the lights and the overall ambiance of the outdoor space. Different types of solar lights may offer different levels of brightness, so it's important to choose a model that meets your specific needs and preferences.
Finally, weatherproofing is crucial when it comes to outdoor lighting, as solar lights will be exposed to the elements. Look for models that are designed to withstand rain, snow, and other harsh conditions, and make sure that any wiring or connectors are properly sealed to prevent moisture from entering.
Overall, there are many options available when it comes to solar garden lights, and choosing the right model will depend on your specific needs and the characteristics of your outdoor space. By considering factors such as battery size, lighting modes, brightness, and weatherproofing, you can find a set of solar lights that will provide the perfect balance of style and functionality for your garden or patio.
Brands We Recommend
JCC have a high reputation in providing good quality lighting products; long lasting, durable, and efficient. Here at Electrical2Go we stock a variety of JCC Lighting products to suit all needs.
Browse all JCC Outdoor Solar Lights
Robus have over 30 years worth of experience in designing and manufacturing lighting products making them a reliable brand when it comes to durability and quality.
Browse all Robus Outdoor Solar Lights
FAQS
How do solar garden lights work?
Solar garden lights are outdoor lighting fixtures that use solar panels to convert sunlight into electricity. The solar panels charge a rechargeable battery during the day and power LED lights at night, turning on automatically at dusk and off at dawn. They are eco-friendly, cost-effective, easy to install, and low-maintenance, making them a practical choice for garden lighting that relies on solar power.
Do solar garden lights need special batteries?
Yes, solar garden lights use special rechargeable batteries that are designed to be charged by the solar panels. These batteries are often made of nickel-metal hydride (NiMH) or lithium-ion (Li-ion) and have a higher capacity and longer lifespan than regular batteries. It is important to use the recommended replacement batteries to ensure the best performance and longevity of the solar garden lights. In the UK, these batteries are widely available and can be purchased online or from most hardware stores.
How bright are solar garden lights?
The brightness of solar garden lights varies depending on the type and model of the light. Typically, the brightness is measured in lumens, with a range of 10-100 lumens for most solar garden lights. However, larger and more powerful solar garden lights can produce up to 1000 lumens or more. In the UK, most solar garden lights provide enough illumination to light up walkways, patios, and gardens, and are suitable for ambient lighting rather than task lighting. It's important to check the lumens and the coverage area of the solar garden light before purchasing to ensure it meets your lighting needs.
How long do solar garden lights last?
The lifespan of solar garden lights varies depending on the quality of the components and the usage. Generally, solar garden lights can last anywhere from 2-5 years or more, with proper care and maintenance. The batteries in the solar garden lights typically last around 2-3 years before needing to be replaced. It's important to regularly clean the solar panels and the light fixtures to ensure maximum efficiency and longevity. In the UK, high-quality solar garden lights from reputable brands are available, and it's recommended to choose a model with a warranty to ensure customer satisfaction.
Can you leave solar garden lights out in the winter?
Yes, solar garden lights are designed to withstand the winter weather conditions in the UK, including rain, snow, and freezing temperatures. However, it's important to ensure that the solar panels are not obstructed by snow or debris, as this can affect their efficiency. Regularly cleaning the solar panels and the light fixtures, and removing any snow or debris, can help maintain the optimal performance of the solar garden lights. Additionally, it's recommended to switch the solar garden lights off and store them in a dry place if they are not being used for an extended period to prevent any damage or corrosion.
When do solar lights switch on?
You may wonder about how they work, well solar lights are specifically designed to switch on automatically at dusk when the ambient light falls below a certain threshold. The solar panel on the light absorbs sunlight during the day and converts it into electrical energy which is stored in a rechargeable battery. This stored energy is then used to switch on the LED lights when the light detects that it's dark enough outside. To ensure that they only switch on when needed, most solar lights are equipped with a light sensor that can detect the level of ambient light.
Are solar garden lights energy-efficient?
Yes, solar lights are highly energy-efficient as they use renewable energy from the sun to power the light. This means that you can enjoy bright and reliable lighting without having to worry about high electricity bills.
How much can I save on energy costs with solar powered outdoor lights?
The amount you can save on energy costs depends on various factors such as the number of lights you use and the amount of sunlight in your area. However, by using solar lights instead of traditional electric lights, you can save a significant amount of money on your energy bills in the long run.
Shop all Solar Garden Lighting here
We're committed to providing you with the best selection of solar lighting products at unbeatable prices. Our solar lights are designed to be durable, long-lasting, and easy to install, making them the perfect solution for all your outdoor lighting needs.
So why wait? Shop our solar lights category today and start enjoying the benefits of energy-efficient and cost-effective outdoor lighting!
If you're not sure what your lighting project needs and could do with some advice, perhaps you're not sure what bollard lights to use in your garden? Maybe you're wondering what to choose between, higher brightness or a cosier lower brightness level?you can always call our friendly customer service team on 01424 220384.