Help us stock the items you need
If there is something you require that is not on our site, simply give us a call on 01424 220384 or send us a message via our contact form and we'll do our best to get it added to our online electrical wholesale store.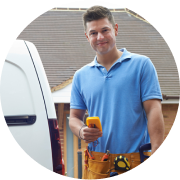 Our Heat Recovery Ventilation Range
At Electrical2Go, we present a curated range of Heat Recovery Ventilation (HRV) solutions designed to improve the air quality in your premises while conserving energy. Our selection encompasses Heat Recovery Accessories, Heat Recovery Controllers, Heat Recovery Products, and Multivent systems. We proudly feature reputable brands like Envirovent, Vent Axia, and National Ventilation, ensuring you receive products synonymous with quality, innovation, and durability.
Delve into Our Heat Recovery Ventilation Selection
Discover a variety of heat recovery accessories from National Ventilation that complement your HRV system. These accessories ensure your system operates optimally, providing fresh, clean air while retaining indoor warmth.
Take command of your ventilation with our heat recovery controllers from Vent Axia. These controllers allow you to manage your HRV system effortlessly, ensuring a balanced indoor climate that enhances comfort and energy efficiency.
Explore our comprehensive range of heat recovery products from Envirovent, designed to recover heat from exhaust air and redistribute it within your premises. These products are pivotal in reducing heating costs while promoting a healthier indoor environment.
Our Multivent systems offer a robust solution for ventilating multiple areas simultaneously. Brands like Vent Axia provide multivent systems that are compact, efficient, and engineered for performance, ensuring your spaces stay fresh and warm.
Frequently Asked Questions
What are the benefits of Heat Recovery Ventilation?
Heat Recovery Ventilation helps in recovering heat that would otherwise be lost, reducing heating costs, and providing a constant supply of fresh, filtered air, which is beneficial for both your health and the environment.
How do I choose the right Heat Recovery Ventilation system?
The right HRV system depends on the size of your space, the level of insulation, and your specific ventilation needs. Our team at Electrical2Go is here to assist you in finding the perfect HRV solution tailored to your requirements.
How easy is it to install Heat Recovery Ventilation systems?
The ease of installation can vary, but many of our HRV products come with user-friendly installation guides. However, we recommend professional installation to ensure the system operates efficiently and safely.
Which brands offer the most efficient Heat Recovery Ventilation solutions?
Brands like Envirovent, Vent Axia, and National Ventilation are known for their efficient and reliable Heat Recovery Ventilation solutions that prioritise energy conservation while delivering superior ventilation.
Embark on a journey towards enhanced air quality and energy savings with our Heat Recovery Ventilation range at Electrical2Go. Our array of HRV solutions ensures you experience a perfect blend of fresh air, warmth, and energy efficiency in your commercial or residential spaces.
If you're not sure what sort of Heat Recovery Ventilation you require, or have any other questions, our expert sales team will be more than happy to help. Give them a call now on 01424 220384.