Help us stock the items you need
If there is something you require that is not on our site, simply give us a call on 01424 220384 or send us a message via our contact form and we'll do our best to get it added to our online electrical wholesale store.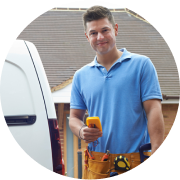 There are many different charging points and speeds available for your electric car, one of which is an EV fast charger. As the name suggests, compared to other charging solutions, an EV fast charger is designed for quick, high power use meaning you'll spend less time at the charging station (and more time behind the wheel)! In general, you can expect any EV fast charger, rated between 7kW and 22kW, to fully recharge a small electric vehicle in the region of 3-4 hours.
Meanwhile, EV rapid chargers are even quicker still - and a slightly more expensive option. They're an increasingly popular solution for motorway service stations, car parks, supermarkets, leisure centres and other destinations where people are likely to be parked for a short duration.
Why not browse our high quality collection of EV fast chargers at Electrical2Go today? Available from reputable brands including EO, Wallbox, Rolec, Scame and Zappi, we have solutions available for domestic, industrial and commercial use. If you're unsure about which EV fast charger to opt for, our friendly sales team is always happy to help. Why not give them a call today? They're ready and waiting on 01424242 220384.