Help us stock the items you need
If there is something you require that is not on our site, simply give us a call on 01424 220384 or send us a message via our contact form and we'll do our best to get it added to our online electrical wholesale store.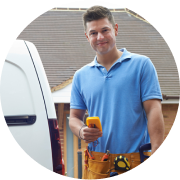 Small Household Appliances - Your Go-To Destination for Premium Kitchen and Home Appliances
Transform your living space with our high-quality, energy-efficient small household appliances. At Electrical2Go, we offer an exceptional selection of the most sought-after kitchen gadgets and home appliances. Choose from top brands like Swan, PIFCO, Russell Hobbs, and Burco to upgrade your home with appliances that are as functional as they are stylish.
Whether you're on the hunt for a state-of-the-art blender for your smoothie obsession or a top-of-the-line air fryer for healthier cooking, we have the perfect appliance to suit your lifestyle and needs.
FAQs
What types of small household appliances do you have in stock?
Our extensive range includes everything from energy-efficient blenders and air fryers to high-performance toasters, all sourced from trusted brands like Swan, PIFCO, Russell Hobbs, and Burco.
Are the appliances you offer energy-efficient?
Yes, we focus on providing energy-efficient appliances that are both high-performing and eco-friendly, helping you reduce your carbon footprint and save on energy bills.
Why should I choose brands like Swan, PIFCO, Russell Hobbs, and Burco?
These are established, trusted brands known for their reliability, durability, and cutting-edge features. When you choose one of these brands, you're investing in quality.
How quickly can I expect my order to arrive?
We strive for quick UK delivery to ensure you receive your chosen appliances when you need them most.
What is your return policy?
We offer a hassle-free return policy. For more details, please review our Terms and Conditions.
If you have any product-related questions or could do with some advice about the best products for your project, you can always call our friendly customer service team on 01424 220384.