Help us stock the items you need
If there is something you require that is not on our site, simply give us a call on 01424 220384 or send us a message via our contact form and we'll do our best to get it added to our online electrical wholesale store.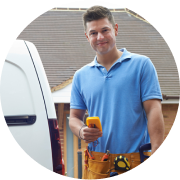 Looking for the best air purifiers on the market? Look no further than Electrical2Go!
Our extensive range of air purifiers includes top-rated models from leading brands such as Airmaster and Vent Axia, all designed to help you breathe cleaner and healthier air.
Our air purifiers are equipped with advanced technologies like HEPA filters and UV-C technology, which effectively remove a wide range of allergens, dust, and pollutants from your indoor air. Whether you suffer from allergies or simply want to improve your respiratory health, our air purifiers are the perfect solution.
At Electrical2Go, we believe that everyone should have access to high-quality air purifiers at affordable prices. That's why we offer free delivery on all orders over £100. With our free delivery offer, you can get the air purifiers you need without having to worry about extra delivery fees.
So why wait? Shop our range of air purifiers today and start breathing cleaner, healthier air!
If you're not sure about quantities, sizes or have any other questions, our sales team will be more than happy to help. Perhaps you're not sure what LED downlight connectors you need? Maybe you're wondering if you should choose fire rated downlights or non fire rated downlights, or whether LED downlights are the best choice? Give them a call now on 01424 220384.