Help us stock the items you need
If there is something you require that is not on our site, simply give us a call on 01424 220384 or send us a message via our contact form and we'll do our best to get it added to our online electrical wholesale store.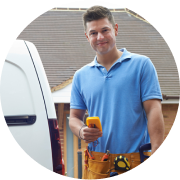 Find a range of indoor and outdoor electrical consumer units from Electrical2Go. Ensure unbeatable safety in your electrical installations with our selection of amendment 3 compliant consumer units and circuit protection products.
We're proud to bring you a generous selection of AM3 domestic electrical consumer units including high-integrity boards, main switch boards, RCD boards and more, as well as all the accessories your project requires. We stock Wylex, MK, Hamilton, and Hager consumer units, for a range of indoor and outdoor installations. Finally, we also stock a range of sizes from small to large consumer units. Click the links below to explore our collection of MCB circuit breakers, RCBO circuit breakers and industrial 3 phase circuit protection products including industrial incomers, meter packs and triple-pole MCBs. Our switch fuses section is packed with the best single-phase and MEM switch fuses available on the market, and you'll find a huge selection of 3-pole and 4-pole products from Timeguard and ESR in our rotary isolators section. We're also able to bring you superb amendment 3 compliant electrical consumer units and other products from Eaton, MK, Wylex and Hamilton. If you've found the electrical consumer unit you want cheaper elsewhere, just let us know and we'll do what we can to match it. And with our five-star service and free delivery on orders over £100, it's always best to shop with Electrical2go.