Help us stock the items you need
If there is something you require that is not on our site, simply give us a call on 01424 220384 or send us a message via our contact form and we'll do our best to get it added to our online electrical wholesale store.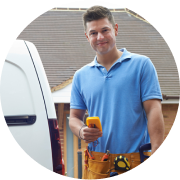 Explore our selection of Hamilton Hartland G2 sockets and switches in a wide range of styles, finishes and materials, perfect for any home improvement project.
Browse Hamilton Hartland G2 light switches in slim and elegant with soft round edges, Hartland G2 screwless is an affordable alternative to the popular Hartland box fix – same Hartland quality, new push-to-fit face plate, available in ten on-trend finishes including Antique Brass, Black Nickel, Bright Chrome, Etrium Bronze, Matt Black, Matt White, Polished Brass, Richmond Bronze, Satin Brass, and Satin Steel - with a choice of White, Black and NEW Quartz Grey inserts. Hartland G2 sockets and switches are fast becoming known for being high quality, long-lasting, and stylish.
Our favourite thing about this range, the Hamilton Hartland G2 Switches and Sockets come with a Fit & Forget: 25-year guarantee. 
We stock Hamilton Hartland G2s entire range of light switches, plug sockets, USB sockets, dimmer switches, and more. If you're not sure what the Hamilton Hartland G2 socket or switch is for your project, our friendly sales team is here to help. Just give them a call on 01424 220384 and they'll happily assist you. Remember, we offer free delivery on orders over £100.