Help us stock the items you need
If there is something you require that is not on our site, simply give us a call on 01424 220384 or send us a message via our contact form and we'll do our best to get it added to our online electrical wholesale store.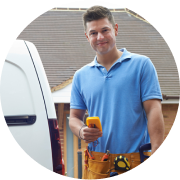 The bigger the wiring project, the bigger the need for cable aids. Fortunately, Electrical2go is there for you with great prices and fantastic service.
We have all the best products at the best prices, such as Briticent's SPAX cable carrier, the hugely popular rack-a-tier cable dispenser and the Super Rod Stingray wire pulling guide. If you're not sure about quantities, sizes or have any other questions, our sales team will be more than happy to help. Give them a call now on 01424 220384.