Help us stock the items you need
If there is something you require that is not on our site, simply give us a call on 01424 220384 or send us a message via our contact form and we'll do our best to get it added to our online electrical wholesale store.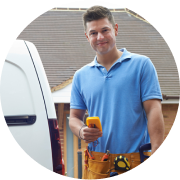 Welcome to the Screws and Wall Plugs section of Electrical2Go, the one-stop-shop for all your electrical supplies in the UK. We stock a comprehensive range of durable screws and wall plugs, suitable for both DIY tasks and professional electrical jobs.
Whether you are a tradesman searching for robust, high-quality fasteners for your next project, or a DIY enthusiast looking for reliable wall plugs for home improvements, we have you covered. Our products are handpicked for their durability, ensuring they stand up to the most demanding conditions while offering superior performance.
At Electrical2Go, we take pride in offering top-notch products at competitive prices, ensuring our customers can access the best electrical supplies without breaking the bank. Browse through our collection of screws and wall plugs to find the perfect fit for your needs.
Shop with confidence at Electrical2Go, your trusted UK electrical supplier, and benefit from our fast delivery, exceptional customer service, and secure online shopping experience. Our range of screws and wall plugs are waiting to help you complete your projects with ease and precision.
FAQs:
What are wall plugs?
Wall plugs, also known as rawl plugs, are fixtures used to securely fasten screws into walls, particularly those made of materials like plasterboard, brick or concrete where screws alone wouldn't hold securely.
Why are there different types of wall plugs?
Different types of wall plugs are designed for different applications. The material and structure of the wall, as well as the weight and type of item being mounted, all influence the suitable type of wall plug.
Which wall plugs should I use for plasterboard walls?
For lighter loads on plasterboard walls, plastic hollow wall plugs or specially designed plasterboard plugs are ideal. For heavier loads, consider using self-drilling metal plasterboard fixings or toggle fixings.
What type of wall plug is best for brick or concrete walls?
Universal wall plugs, also known as multi-purpose plugs, are a good choice for brick and concrete walls. For heavier loads, consider using frame fixings or shield anchors.
How can I ensure my wall plug is secure?
The most secure wall plugs are the ones that are most suitable for the wall material and the load it needs to bear. Using the correct drill bit size for the plug and screw size is also crucial for a secure fit.
Where can I buy reliable wall plugs online in the UK?
At Electrical2Go, we stock a vast range of top-quality, durable wall plugs ideal for a variety of applications. Whether you are a DIY enthusiast or a professional tradesperson, our products will cater to your specific needs.
Remember, the key to choosing the best wall plug is understanding your wall's material and the weight of the object you wish to mount. If in doubt, consult with a professional or reach out to our team at Electrical2Go for expert advice on 01424 220384.