Help us stock the items you need
If there is something you require that is not on our site, simply give us a call on 01424 220384 or send us a message via our contact form and we'll do our best to get it added to our online electrical wholesale store.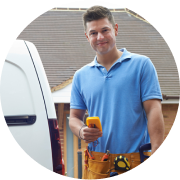 Your Complete Guide to Electrical Cables
When it comes to powering your electrical systems and ensuring a stable power supply, the type of cable used is crucial for both safety and efficiency in electrical wiring. At Electrical2Go, we offer an array of Electrical Cables designed to meet various needs, ranging from 3 Core and Earth to FP200, Fire Alarm Cables, and Twin and Earth cables. Our products are sourced from industry-leading brands such as Doncaster Cables, Power UK Cables, Unicrimp, and Prysmian to ensure the highest quality.
Our selection of 3 Core and Earth cables, primarily from Doncaster Cables and Prysmian, are ideal for applications that require an additional conductor for switching or control purposes, as well as ensuring a reliable power supply.
FP200: The Fire Safety Specialist
FP200 cables are designed to resist fire and are commonly used in alarm systems. When it comes to electrical wiring for fire safety, brands like Power UK Cables and Prysmian offer top-quality FP200 cables that meet stringent safety standards.
For specialised fire alarm systems requiring secure electrical wiring, we offer a range of high-quality Fire Alarm Cables. Unicrimp and Power UK Cables are among the trusted brands we carry, offering products that comply with industry regulations.
The Twin and Earth cable is your go-to option for most domestic installations involving power supply. Doncaster Cables and Unicrimp offer robust, long-lasting options in this category.
Frequently Asked Questions
What are the main differences between these cable types?
3 Core and Earth cables have an additional conductor, FP200 cables are fire-resistant, Fire Alarm cables are for alarm systems, and Twin and Earth cables are commonly used for household wiring and power supply.
How do I determine the right cable for my project?
The right cable will depend on the application, current load, and safety requirements in electrical wiring. Always consult an electrician for expert advice.
Are these cables compliant with UK regulations?
Absolutely, all cables offered are compliant with UK safety regulations and guidelines related to power supply and electrical wiring.
Can I purchase cables in custom lengths?
Yes, many of our brands offer customisable lengths to suit the specific needs of your project involving power supply and electrical wiring.
For all your Electrical Cable needs and to ensure a stable power supply with reliable electrical wiring, look no further than Electrical2Go. With trusted brands like Doncaster Cables, Power UK Cables, Unicrimp, and Prysmian, you can be assured of quality, safety, and efficiency. Visit our website today to explore our extensive range of cables tailored to fit a wide array of applications.
Need some help or friendly advice about your cabling and wiring project? That's what our sales team is there for! Give them a call on 01424 220384.