Help us stock the items you need
If there is something you require that is not on our site, simply give us a call on 01424 220384 or send us a message via our contact form and we'll do our best to get it added to our online electrical wholesale store.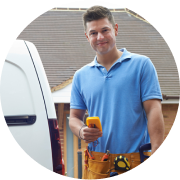 Commercial Extractor Fans and Ventilation Solutions
At Electrical2Go, we provide a vast selection of commercial extractor fans and ventilation solutions tailored to meet the diverse needs of your commercial spaces. Our range comprises Commercial Fan Controllers, Commercial Wall and Ceiling Fans, Roof Mounted Fans, and Window Fans. With trusted brands like Envirovent, Manrose, Vent Axia, National Ventilation, Xpelair, and Airflow in our roster, we assure quality, performance, and durability in every product.
Navigate Through Our Ventilation Selection
Take control of your ventilation with our commercial fan controllers. Brands like Vent Axia offer advanced controllers that allow precise management of fan speeds and operation times, ensuring optimal ventilation efficiency. These controllers are instrumental in maintaining a balanced indoor environment, especially in areas with variable occupancy rates.
Our commercial wall and ceiling fans are designed to provide continuous airflow, keeping your spaces fresh and comfortable. Explore options from Manrose and Airflow that blend performance with ease of installation. These fans are ideal for a variety of commercial settings including offices, retail spaces, and restaurants, where maintaining a fresh atmosphere is crucial.
For effective extraction of heat, smoke, and fumes, our roof mounted fans from brands like National Ventilation are the ideal choice. They provide powerful ventilation, ensuring a safer and more comfortable environment. Roof mounted fans are particularly beneficial in industrial settings where they help in maintaining a cool and well-ventilated workspace.
Harness natural ventilation with our window fans. Xpelair and Envirovent offer window fans that are easy to install and operate, promoting a fresh and well-ventilated atmosphere. These fans are designed to fit securely into window frames, providing a discreet ventilation solution that doesn't compromise on aesthetics.
Frequently Asked Questions
What are the benefits of commercial extractor fans and ventilation?
Commercial extractor fans and ventilation systems help in removing stale air, odours, and contaminants, promoting a healthy and comfortable environment for both employees and customers.
How do I choose the right ventilation solution for my commercial space?
The right ventilation solution depends on the size and use of the space, existing ventilation, and specific air quality requirements. Our team at Electrical2Go is here to assist you in finding the perfect ventilation solution for your needs.
How easy is it to install these ventilation systems?
The ease of installation varies between products. Many of our ventilation solutions come with straightforward installation instructions. However, we recommend professional installation to ensure safe and effective operation.
Which brands offer energy-efficient ventilation solutions?
Brands like Vent Axia and Xpelair offer a range of energy-efficient ventilation solutions that help in reducing energy consumption while maintaining optimal ventilation.
Dive into our website to explore the diverse range of commercial extractor fans and ventilation solutions at Electrical2Go. Our curated selection, coupled with expert guidance, ensures you find the right ventilation solution to keep your commercial spaces breathable and comfortable all year round.
If you find the product you want but it's listed for less elsewhere, just let us know and we'll do our best to match it. Browse the range below and don't hesitate to call us on 01424 220384 if you have any questions about our products.