Help us stock the items you need
If there is something you require that is not on our site, simply give us a call on 01424 220384 or send us a message via our contact form and we'll do our best to get it added to our online electrical wholesale store.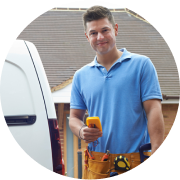 Whatever your commercial heating needs, Electrical2Go has just a wide range of electric wall mounted heaters suitable for any installation. Whether it's a shop, a restaurant, an industrial unit, or anything in between, you can find the right wall mounted heater for you.
Browse our fantastic range of heavy-duty wall mounted heaters, over-door fan heaters, low-level convector heaters, industrial unit heaters, wall mounted electric heaters with thermostat and timers, and compact wall-mounted panel heaters to name but a few. We stock wall mounted heaters from major manufacturers such as Dimplex, BN Thermic and more. We also stock heaters in a range of colours to suit your decoration. 
 If you're not sure what the best wall mounted heater is for the job at hand, our friendly sales team is here to help. Just give them a call on 01424 220384 and they'll happily assist you.