Help us stock the items you need
If there is something you require that is not on our site, simply give us a call on 01424 220384 or send us a message via our contact form and we'll do our best to get it added to our online electrical wholesale store.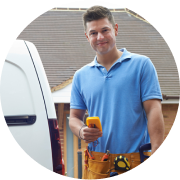 Uncover the Ideal MCCBs for Your Electrical Projects
For those needing robust circuit protection for high-capacity electrical systems, Moulded Case Circuit Breakers (MCCBs) are an essential choice. At Electrical2Go, we present a wide selection of MCCBs in various configurations: Single Pole, Double Pole, and Triple Pole. With an array of current ratings and top-notch brands like Eaton, Hager, Schneider Electric, and Europa Components, we have the MCCB solution to meet your project requirements.
There are two main types of MCCBs:
Magnetic circuit breakers: Magnetic circuit breakers use a magnetic field to open the circuit when a short circuit occurs.
Thermal-magnetic circuit breakers: Thermal-magnetic circuit breakers use a combination of a magnetic field and heat to open the circuit when a short circuit or overload occurs.
Understanding Poles: Single, Double, and Triple
If you're just getting started with MCCBs, it's helpful to know what 'poles' mean. Simply put, the number of poles in an MCCB tells you how many electrical circuits it can look after. If you're dealing with a simple electrical system, a Single Pole MCCB is all you need. Brands like Eaton and Europa Components are great options for this. If your system is a bit more complex and needs to disconnect both the live and neutral wires at the same time, a Double Pole MCCB is your best bet. You can find these from brands such as Hager and Schneider Electric. For large or intricate electrical setups requiring control over three different circuits, go for a Triple Pole MCCB. These are built to handle the complexity and are offered by leading brands.
Different Current Ratings: Tailoring to Your Needs
Selecting the correct current rating is crucial to the performance and safety of your electrical system. Whether you're working on a residential or commercial project, we offer MCCBs with various current ratings to meet your specific needs. Brands like Eaton and Schneider Electric provide a range of options, ensuring compatibility and safe operation.
Frequently Asked Questions
What types of MCCBs do you offer?
We provide a versatile range of MCCBs including Single Pole, Double Pole, and Triple Pole configurations.
How do I choose the correct MCCB?
The choice of MCCB depends on factors like the type of electrical system, the number of circuits, and the current rating. Our top brands like Eaton and Hager offer comprehensive guides to help you make an informed choice.
Are your MCCBs compliant with UK regulations?
Absolutely, all our MCCBs meet UK regulatory standards, ensuring the safety and reliability of your electrical installations.
Which brands of MCCBs do you carry?
We proudly offer MCCBs from industry-leading brands such as Eaton, Hager, Schneider Electric, and Europa Components.
For a deeper understanding of consumer units and how they integrate with MCCBs, we invite you to visit our comprehensive guide on consumer units. Whether you're a professional installer or a DIY enthusiast, our guide offers valuable insights into the different types, configurations, and brands of consumer units. Equip yourself with the knowledge you need to make informed decisions for your electrical installations. Read the guide here: Consumer Units Explained.
If you're not sure what your wiring project needs and could do with some advice, you can always call our friendly customer service team on 01424 220384.